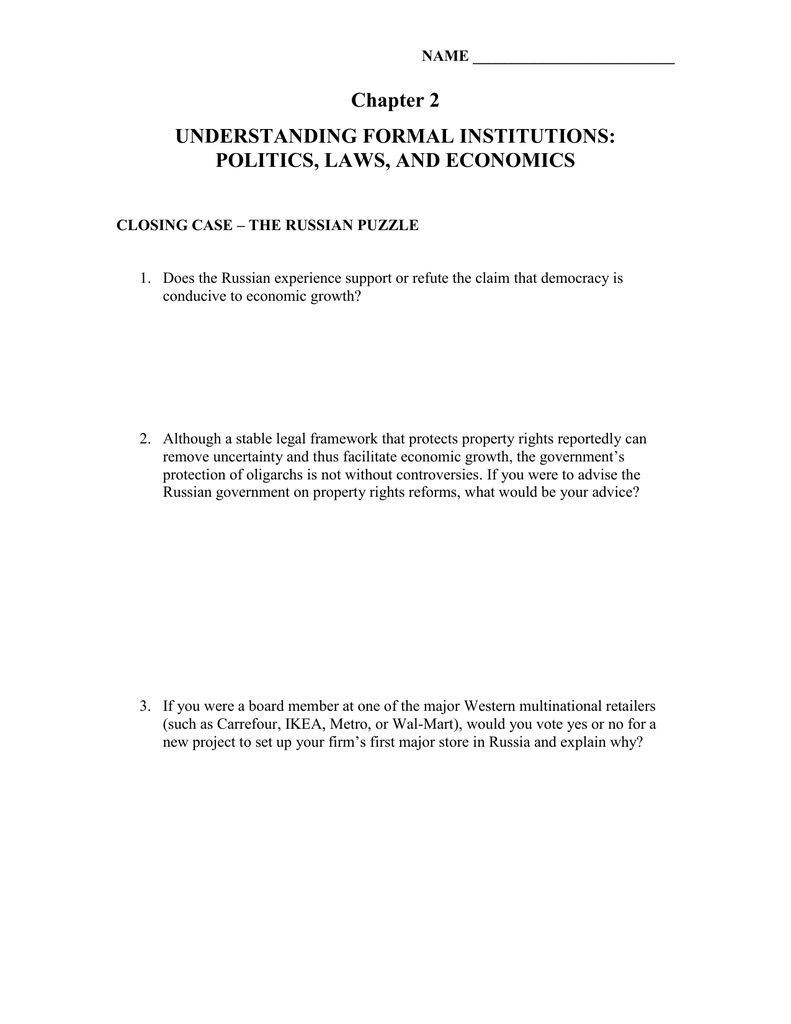 NAME __________________________
Chapter 2
UNDERSTANDING FORMAL INSTITUTIONS:
POLITICS, LAWS, AND ECONOMICS
CLOSING CASE – THE RUSSIAN PUZZLE
1. Does the Russian experience support or refute the claim that democracy is
conducive to economic growth?
2. Although a stable legal framework that protects property rights reportedly can
remove uncertainty and thus facilitate economic growth, the government's
protection of oligarchs is not without controversies. If you were to advise the
Russian government on property rights reforms, what would be your advice?
3. If you were a board member at one of the major Western multinational retailers
(such as Carrefour, IKEA, Metro, or Wal-Mart), would you vote yes or no for a
new project to set up your firm's first major store in Russia and explain why?