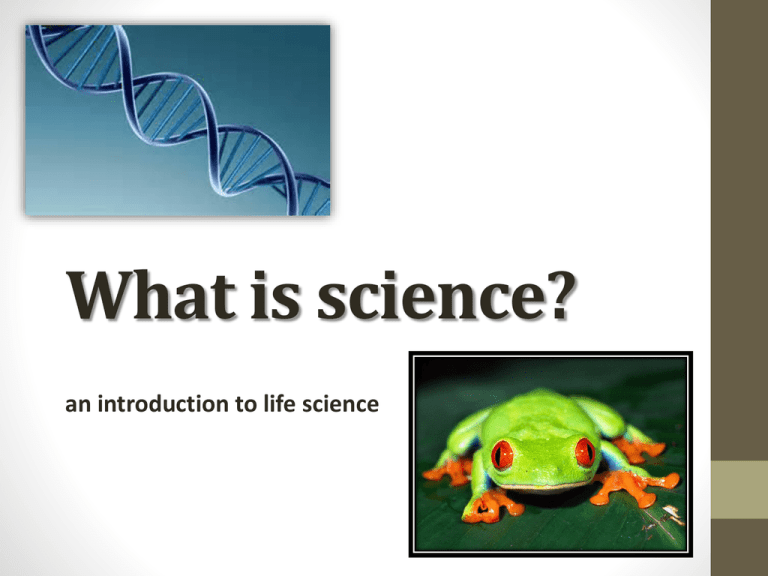 What is science?
an introduction to life science
• Science is a way of learning about the
natural world
• 5 skills used to learn about the
natural world:
• Observing
• Inferring
• Predicting
• Classifying
• Making models
OBSERVING
• using one or more of your senses to
gather information
• Example?
QUANTITATIVE AND
QUALITATIVE OBSERVATIONS
• QUANTITATIVE OBSERVATIONS
• Dealing with a number or amount
• Example?
• QUALITATIVE OBSERVATIONS
• Descriptions that cannot be expressed
in numbers
• Example?
INFERRING
• explain or interpret the things you
observe
• Example?
PREDICTING
• making a forecast of what will happen
in the future based on past
experiences
• Example?
CLASSIFYING
• grouping together items that are alike
• Example?
MAKING MODELS
• creating representations of complex
objects or processes
• Example?