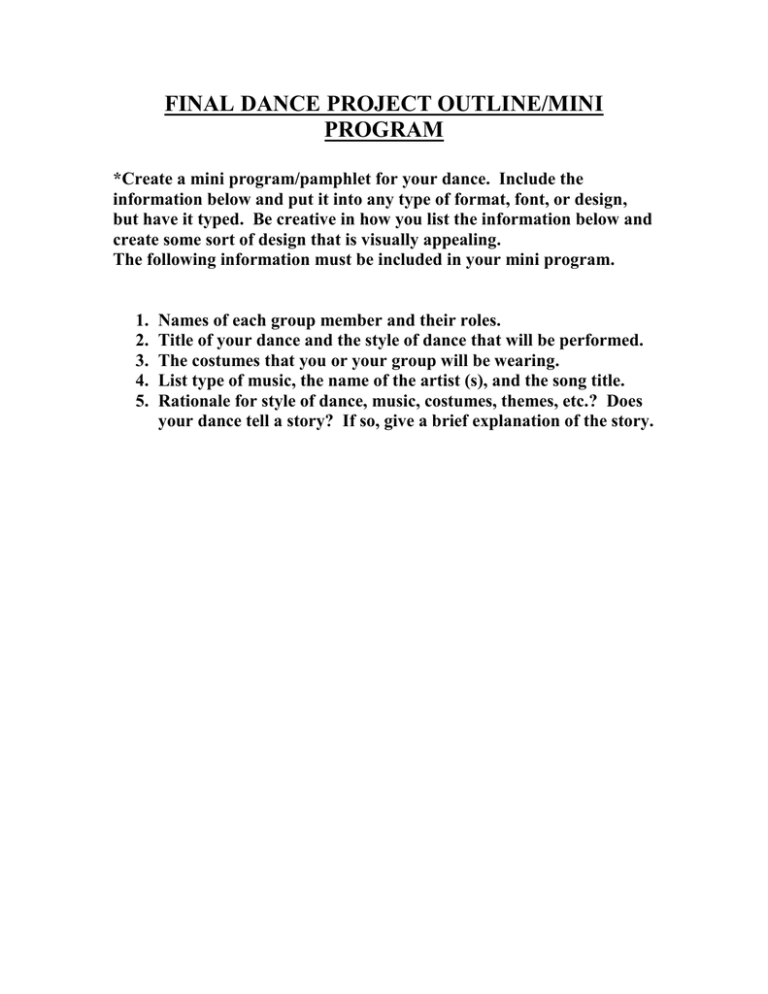 FINAL DANCE PROJECT OUTLINE/MINI
PROGRAM
*Create a mini program/pamphlet for your dance. Include the
information below and put it into any type of format, font, or design,
but have it typed. Be creative in how you list the information below and
create some sort of design that is visually appealing.
The following information must be included in your mini program.
1.
2.
3.
4.
5.
Names of each group member and their roles.
Title of your dance and the style of dance that will be performed.
The costumes that you or your group will be wearing.
List type of music, the name of the artist (s), and the song title.
Rationale for style of dance, music, costumes, themes, etc.? Does
your dance tell a story? If so, give a brief explanation of the story.