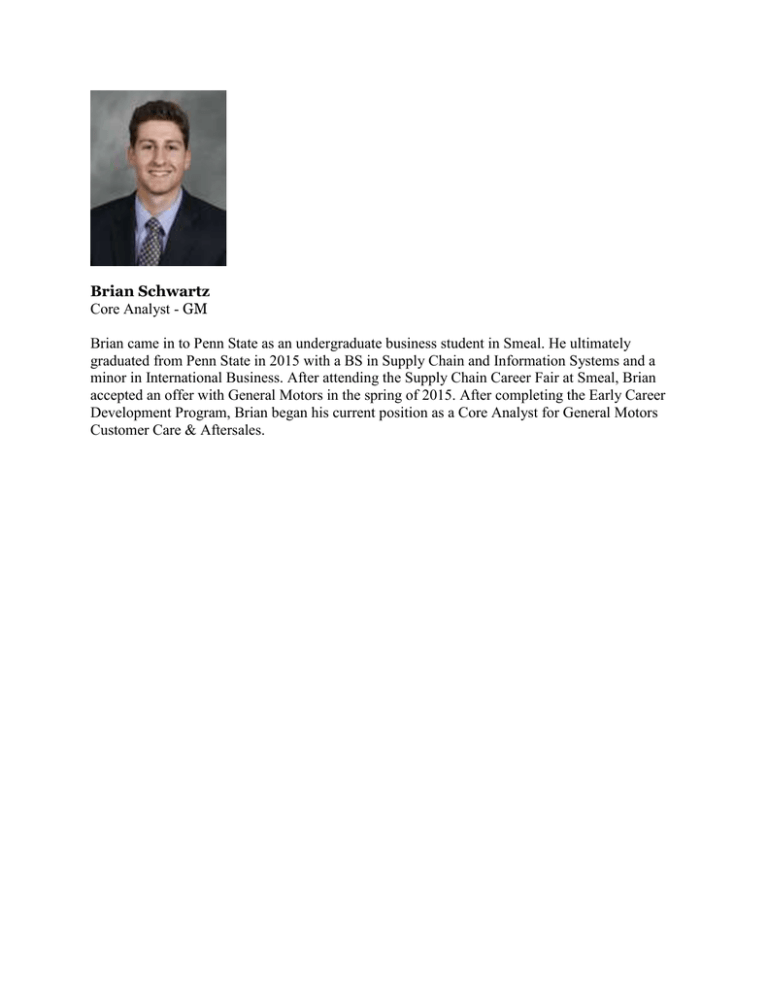 Brian Schwartz
Core Analyst - GM
Brian came in to Penn State as an undergraduate business student in Smeal. He ultimately
graduated from Penn State in 2015 with a BS in Supply Chain and Information Systems and a
minor in International Business. After attending the Supply Chain Career Fair at Smeal, Brian
accepted an offer with General Motors in the spring of 2015. After completing the Early Career
Development Program, Brian began his current position as a Core Analyst for General Motors
Customer Care & Aftersales.