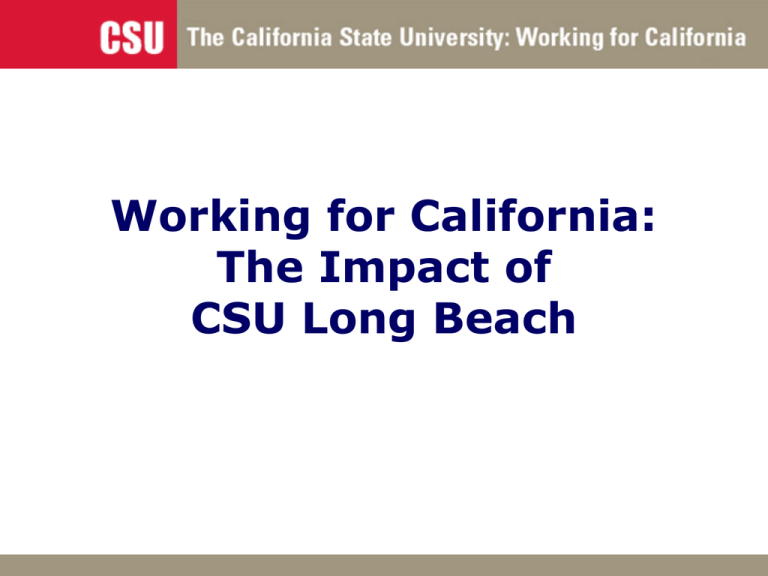 Working for California:
The Impact of
CSU Long Beach
CSU Long Beach
• First campus to offer full academic scholarships
specifically to California high school valedictorians
and National Merit scholars.
• A member of the Long Beach Education
Partnership, the national prototype of a seamless
education from preschool through the master's
degree.
• Ninety-five percent of its students who graduate
with a teaching credential are successfully placed
in teaching positions.