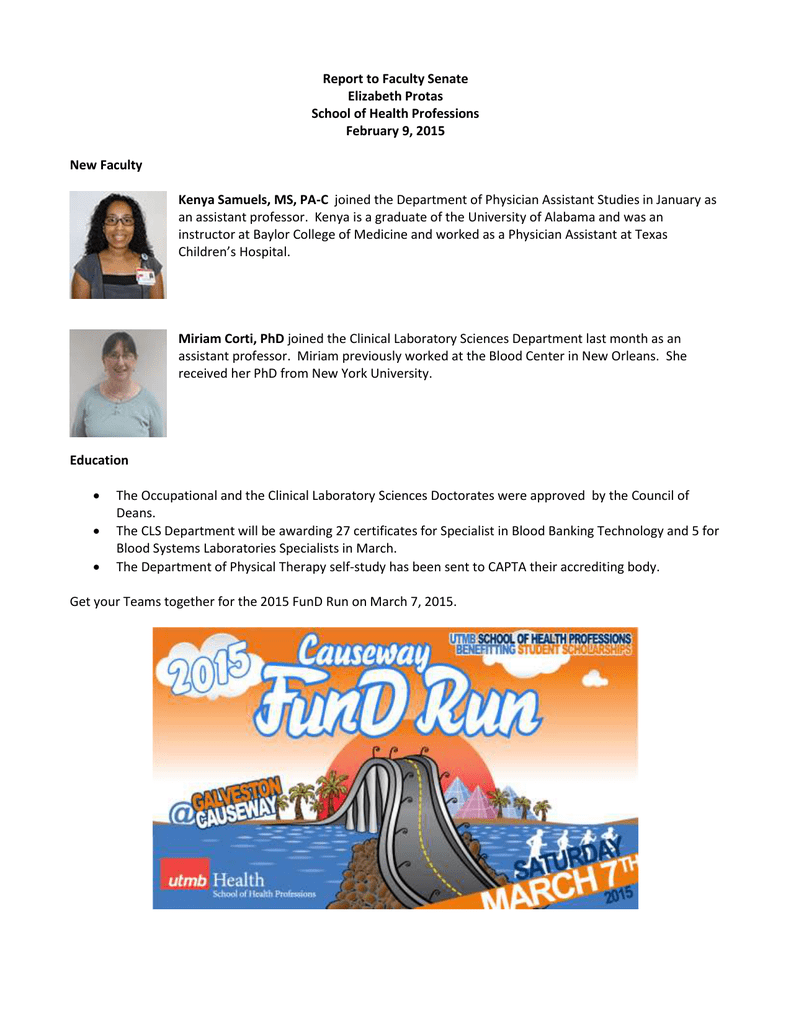 Report to Faculty Senate
Elizabeth Protas
School of Health Professions
February 9, 2015
New Faculty
Kenya Samuels, MS, PA-C joined the Department of Physician Assistant Studies in January as
an assistant professor. Kenya is a graduate of the University of Alabama and was an
instructor at Baylor College of Medicine and worked as a Physician Assistant at Texas
Children's Hospital.
Miriam Corti, PhD joined the Clinical Laboratory Sciences Department last month as an
assistant professor. Miriam previously worked at the Blood Center in New Orleans. She
received her PhD from New York University.
Education



The Occupational and the Clinical Laboratory Sciences Doctorates were approved by the Council of
Deans.
The CLS Department will be awarding 27 certificates for Specialist in Blood Banking Technology and 5 for
Blood Systems Laboratories Specialists in March.
The Department of Physical Therapy self-study has been sent to CAPTA their accrediting body.
Get your Teams together for the 2015 FunD Run on March 7, 2015.