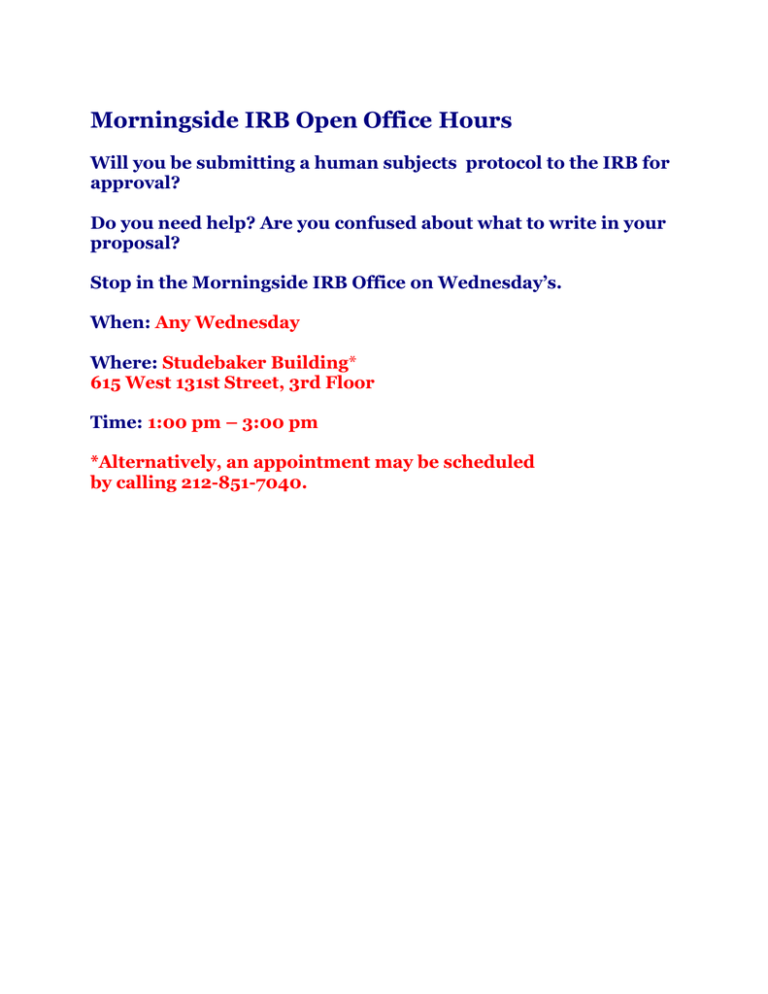 Morningside IRB Open Office Hours
Will you be submitting a human subjects protocol to the IRB for
approval?
Do you need help? Are you confused about what to write in your
proposal?
Stop in the Morningside IRB Office on Wednesday's.
When: Any Wednesday
Where: Studebaker Building*
615 West 131st Street, 3rd Floor
Time: 1:00 pm – 3:00 pm
*Alternatively, an appointment may be scheduled
by calling 212-851-7040.