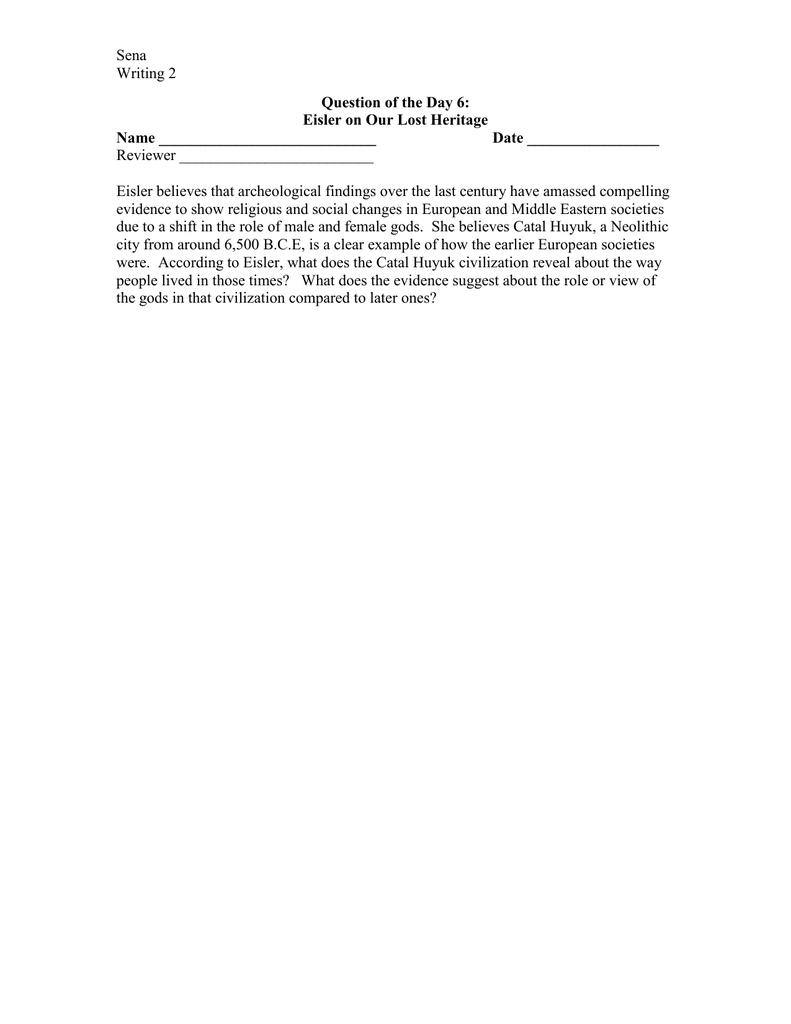 Sena
Writing 2
Question of the Day 6:
Eisler on Our Lost Heritage
Name ____________________________
Date _________________
Reviewer _________________________
Eisler believes that archeological findings over the last century have amassed compelling
evidence to show religious and social changes in European and Middle Eastern societies
due to a shift in the role of male and female gods. She believes Catal Huyuk, a Neolithic
city from around 6,500 B.C.E, is a clear example of how the earlier European societies
were. According to Eisler, what does the Catal Huyuk civilization reveal about the way
people lived in those times? What does the evidence suggest about the role or view of
the gods in that civilization compared to later ones?