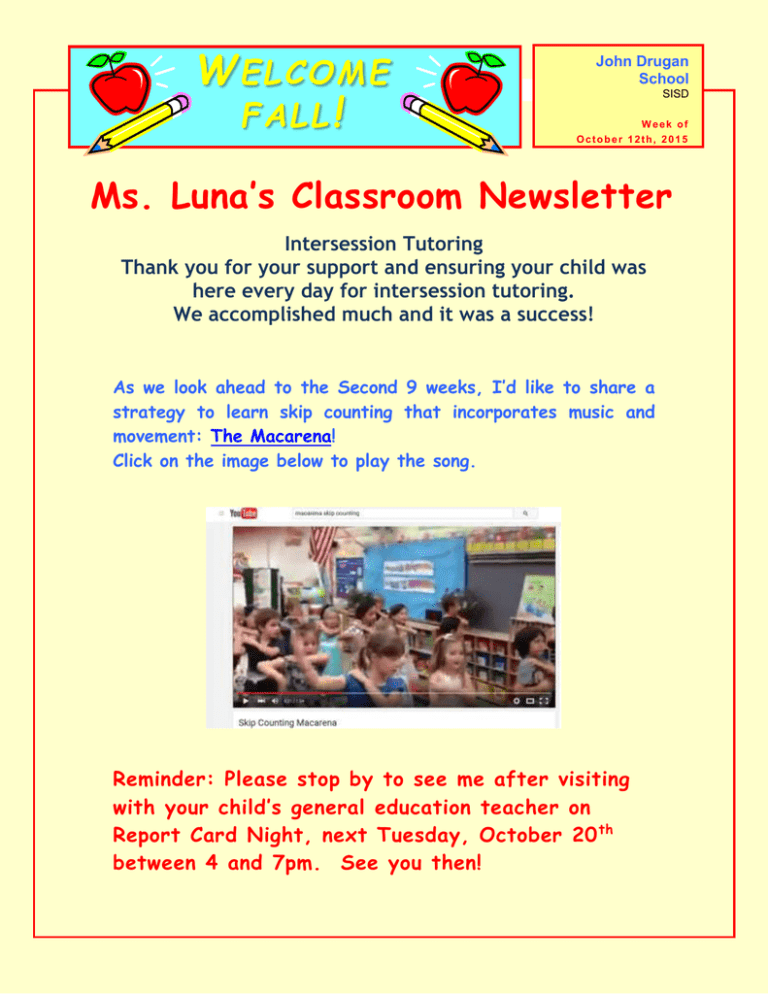 WELCOME
FALL!
John Drugan
School
SISD
Week of
October 12th, 2015
Ms. Luna's Classroom Newsletter
Intersession Tutoring
Thank you for your support and ensuring your child was
here every day for intersession tutoring.
We accomplished much and it was a success!
As we look ahead to the Second 9 weeks, I'd like to share a
strategy to learn skip counting that incorporates music and
movement: The Macarena!
Click on the image below to play the song.
Reminder: Please stop by to see me after visiting
with your child's general education teacher on
Report Card Night, next Tuesday, October 20 th
between 4 and 7pm. See you then!