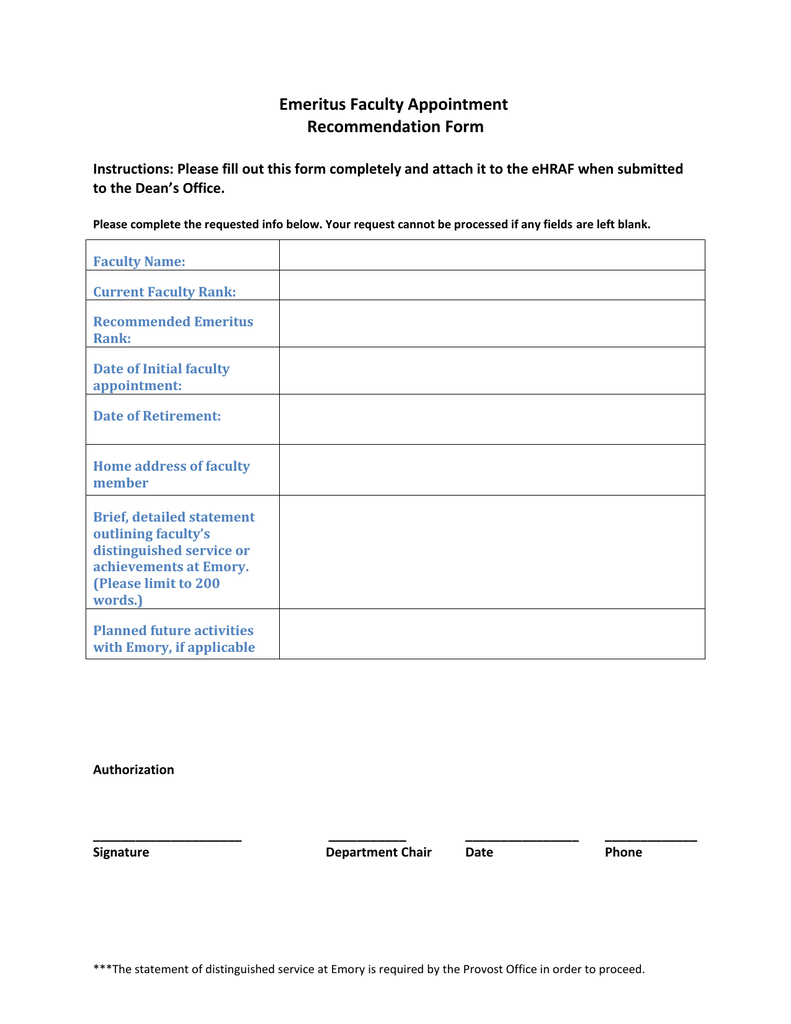 Emeritus Faculty Appointment
Recommendation Form
Instructions: Please fill out this form completely and attach it to the eHRAF when submitted
to the Dean's Office.
Please complete the requested info below. Your request cannot be processed if any fields are left blank.
Faculty Name:
Current Faculty Rank:
Recommended Emeritus
Rank:
Date of Initial faculty
appointment:
Date of Retirement:
Home address of faculty
member
Brief, detailed statement
outlining faculty's
distinguished service or
achievements at Emory.
(Please limit to 200
words.)
Planned future activities
with Emory, if applicable
Authorization
_____________________
Signature
___________
Department Chair
________________
Date
_____________
Phone
***The statement of distinguished service at Emory is required by the Provost Office in order to proceed.