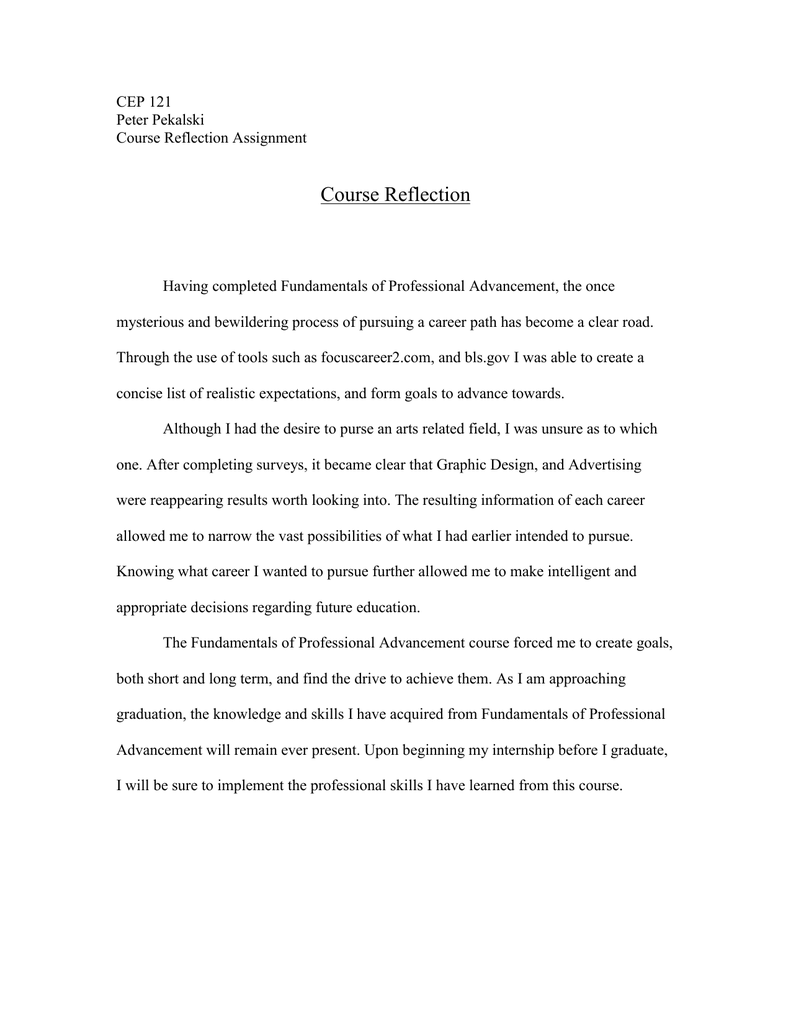 CEP 121
Peter Pekalski
Course Reflection Assignment
Course Reflection
Having completed Fundamentals of Professional Advancement, the once
mysterious and bewildering process of pursuing a career path has become a clear road.
Through the use of tools such as focuscareer2.com, and bls.gov I was able to create a
concise list of realistic expectations, and form goals to advance towards.
Although I had the desire to purse an arts related field, I was unsure as to which
one. After completing surveys, it became clear that Graphic Design, and Advertising
were reappearing results worth looking into. The resulting information of each career
allowed me to narrow the vast possibilities of what I had earlier intended to pursue.
Knowing what career I wanted to pursue further allowed me to make intelligent and
appropriate decisions regarding future education.
The Fundamentals of Professional Advancement course forced me to create goals,
both short and long term, and find the drive to achieve them. As I am approaching
graduation, the knowledge and skills I have acquired from Fundamentals of Professional
Advancement will remain ever present. Upon beginning my internship before I graduate,
I will be sure to implement the professional skills I have learned from this course.