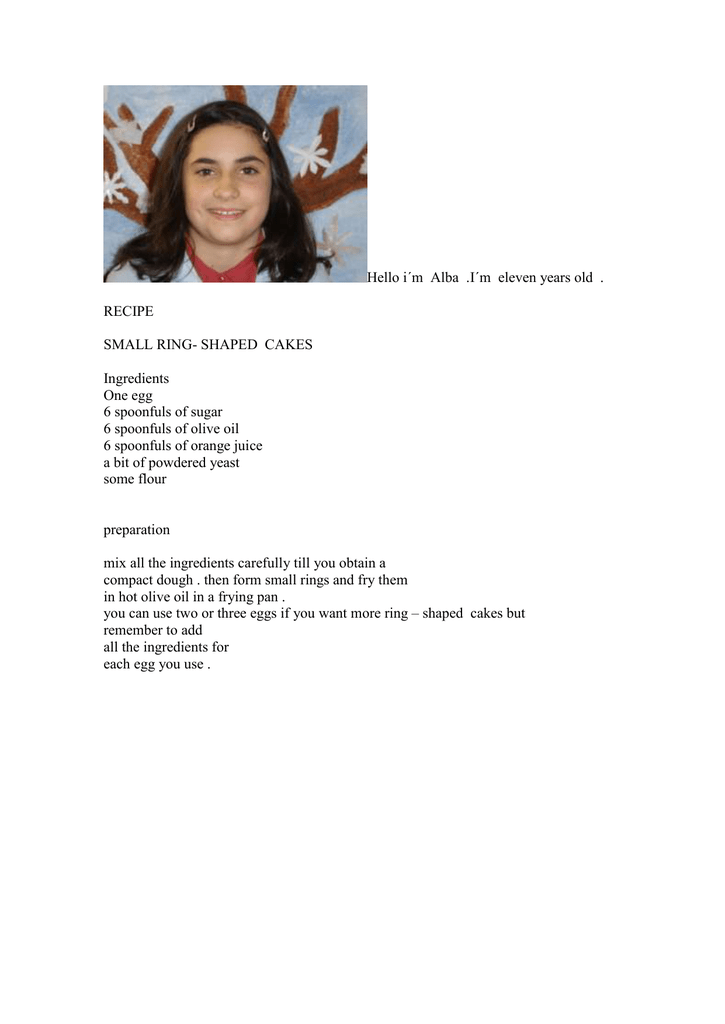 Hello i´m Alba .I´m eleven years old .
RECIPE
SMALL RING- SHAPED CAKES
Ingredients
One egg
6 spoonfuls of sugar
6 spoonfuls of olive oil
6 spoonfuls of orange juice
a bit of powdered yeast
some flour
preparation
mix all the ingredients carefully till you obtain a
compact dough . then form small rings and fry them
in hot olive oil in a frying pan .
you can use two or three eggs if you want more ring – shaped cakes but
remember to add
all the ingredients for
each egg you use .