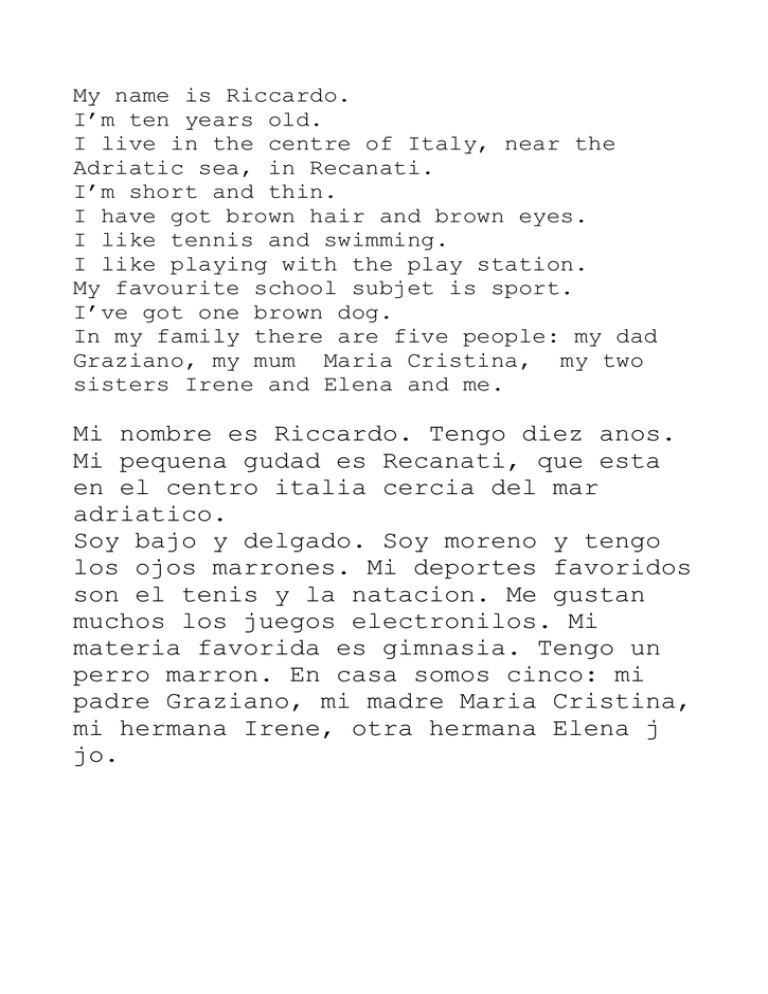 My name is Riccardo.
I'm ten years old.
I live in the centre of Italy, near the
Adriatic sea, in Recanati.
I'm short and thin.
I have got brown hair and brown eyes.
I like tennis and swimming.
I like playing with the play station.
My favourite school subjet is sport.
I've got one brown dog.
In my family there are five people: my dad
Graziano, my mum Maria Cristina, my two
sisters Irene and Elena and me.
Mi nombre es Riccardo. Tengo diez anos.
Mi pequena gudad es Recanati, que esta
en el centro italia cercia del mar
adriatico.
Soy bajo y delgado. Soy moreno y tengo
los ojos marrones. Mi deportes favoridos
son el tenis y la natacion. Me gustan
muchos los juegos electronilos. Mi
materia favorida es gimnasia. Tengo un
perro marron. En casa somos cinco: mi
padre Graziano, mi madre Maria Cristina,
mi hermana Irene, otra hermana Elena j
jo.