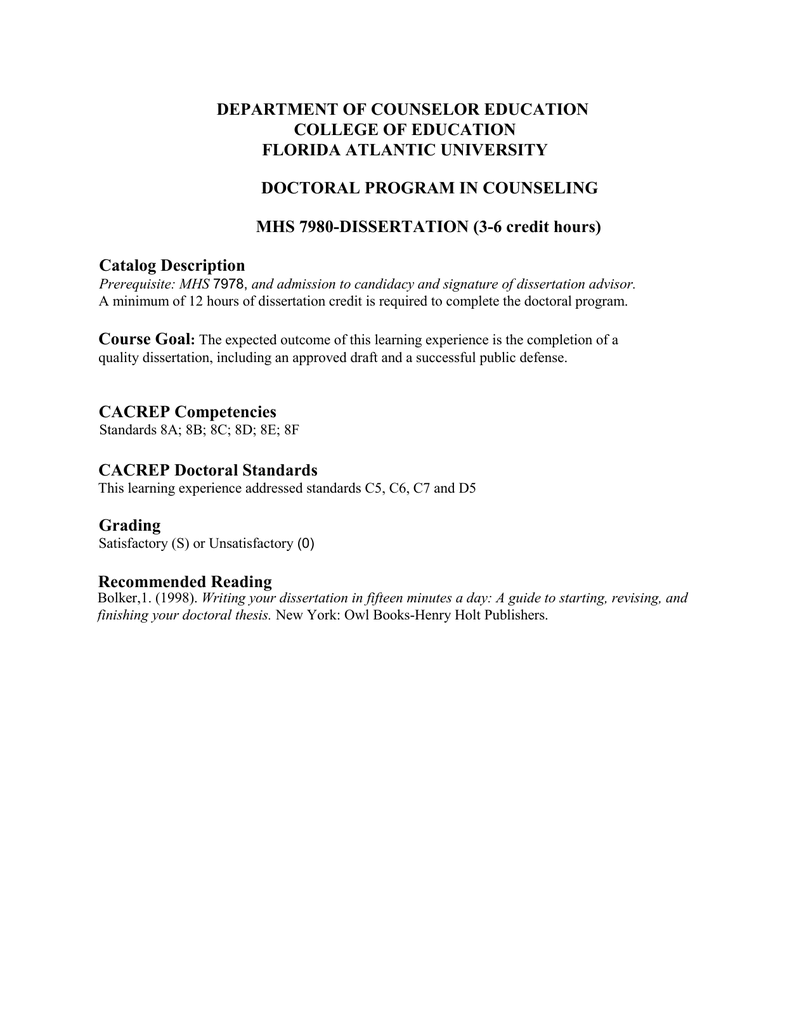 DEPARTMENT OF COUNSELOR EDUCATION
COLLEGE OF EDUCATION
FLORIDA ATLANTIC UNIVERSITY
DOCTORAL PROGRAM IN COUNSELING
MHS 7980-DISSERTATION (3-6 credit hours)
Catalog Description
Prerequisite: MHS 7978, and admission to candidacy and signature of dissertation advisor.
A minimum of 12 hours of dissertation credit is required to complete the doctoral program.
Course Goal: The expected outcome of this learning experience is the completion of a
quality dissertation, including an approved draft and a successful public defense.
CACREP Competencies
Standards 8A; 8B; 8C; 8D; 8E; 8F
CACREP Doctoral Standards
This learning experience addressed standards C5, C6, C7 and D5
Grading
Satisfactory (S) or Unsatisfactory (0)
Recommended Reading
Bolker,1. (1998). Writing your dissertation in fifteen minutes a day: A guide to starting, revising, and
finishing your doctoral thesis. New York: Owl Books-Henry Holt Publishers.