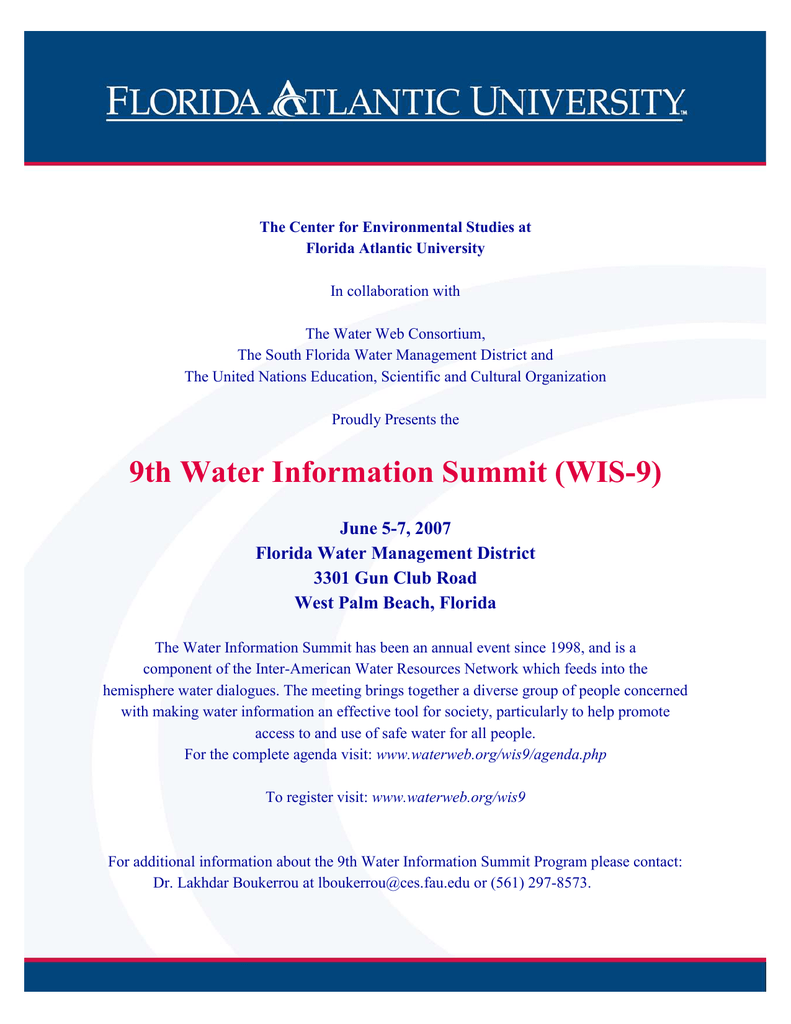 The Center for Environmental Studies at
Florida Atlantic University
In collaboration with
The Water Web Consortium,
The South Florida Water Management District and
The United Nations Education, Scientific and Cultural Organization
Proudly Presents the
9th Water Information Summit (WIS-9)
June 5-7, 2007
Florida Water Management District
3301 Gun Club Road
West Palm Beach, Florida
The Water Information Summit has been an annual event since 1998, and is a
component of the Inter-American Water Resources Network which feeds into the
hemisphere water dialogues. The meeting brings together a diverse group of people concerned
with making water information an effective tool for society, particularly to help promote
access to and use of safe water for all people.
For the complete agenda visit: www.waterweb.org/wis9/agenda.php
To register visit: www.waterweb.org/wis9
For additional information about the 9th Water Information Summit Program please contact:
Dr. Lakhdar Boukerrou at [email protected] or (561) 297-8573.