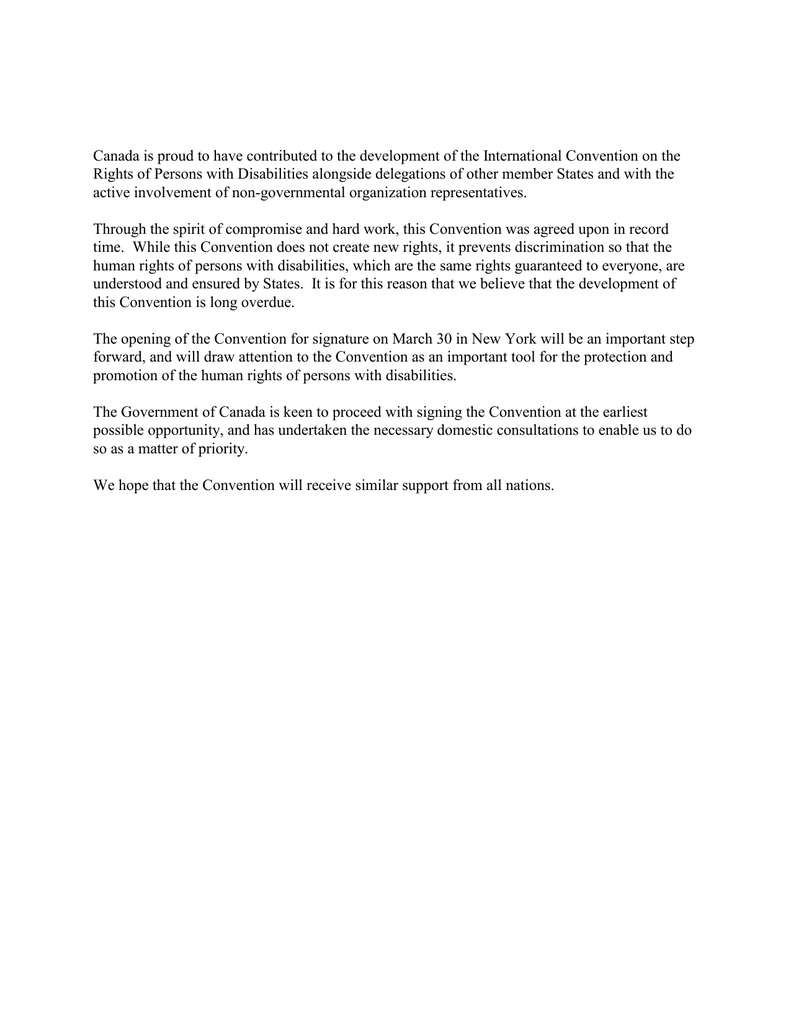 Canada is proud to have contributed to the development of the International Convention on the
Rights of Persons with Disabilities alongside delegations of other member States and with the
active involvement of non-governmental organization representatives.
Through the spirit of compromise and hard work, this Convention was agreed upon in record
time. While this Convention does not create new rights, it prevents discrimination so that the
human rights of persons with disabilities, which are the same rights guaranteed to everyone, are
understood and ensured by States. It is for this reason that we believe that the development of
this Convention is long overdue.
The opening of the Convention for signature on March 30 in New York will be an important step
forward, and will draw attention to the Convention as an important tool for the protection and
promotion of the human rights of persons with disabilities.
The Government of Canada is keen to proceed with signing the Convention at the earliest
possible opportunity, and has undertaken the necessary domestic consultations to enable us to do
so as a matter of priority.
We hope that the Convention will receive similar support from all nations.