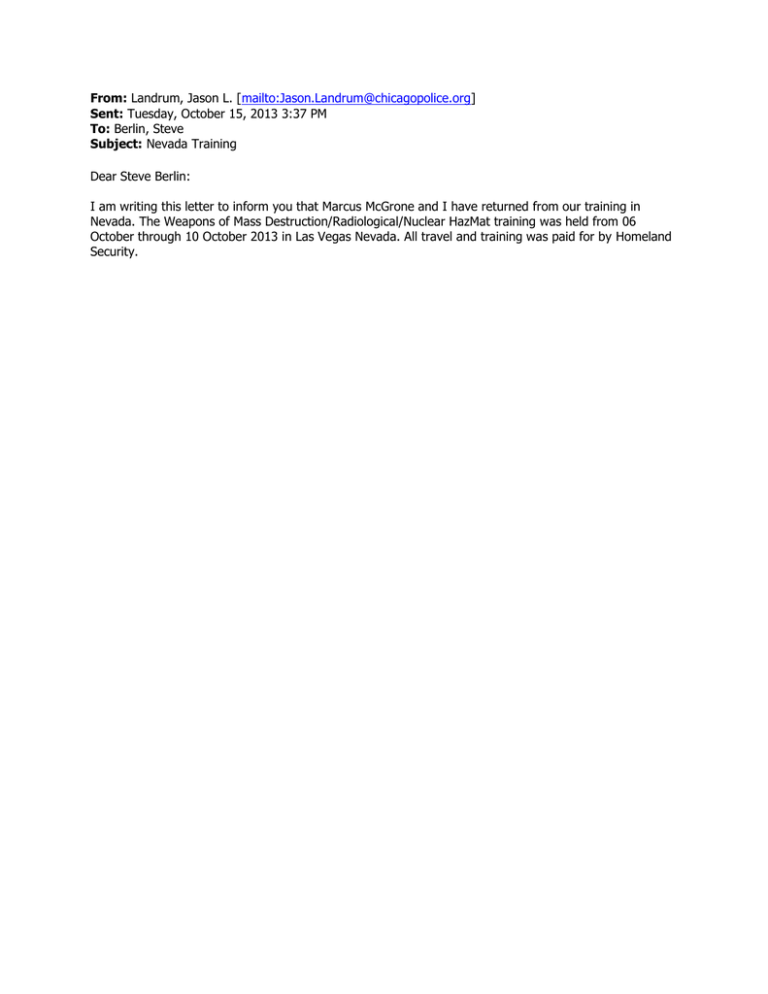 From: Landrum, Jason L. [mailto:Jason.Landrum@chicagopolice.org]
Sent: Tuesday, October 15, 2013 3:37 PM
To: Berlin, Steve
Subject: Nevada Training
Dear Steve Berlin:
I am writing this letter to inform you that Marcus McGrone and I have returned from our training in
Nevada. The Weapons of Mass Destruction/Radiological/Nuclear HazMat training was held from 06
October through 10 October 2013 in Las Vegas Nevada. All travel and training was paid for by Homeland
Security.