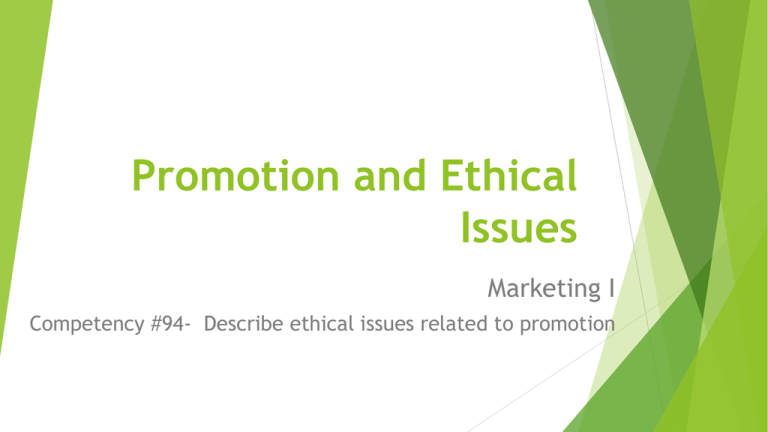 Promotion and Ethical
Issues
Marketing I
Competency #94- Describe ethical issues related to promotion
What is meant by "ethical
issues"?
Moral
principles that guide
behavior
Decent human conduct
Professional standards
Ethics is prime concern in
marketing
Are These Tactics Ethical?

Bait and Switch- advertise significant discount on
item but intentionally only stock a few- then
"switch" to inferior product to meet supply for
customers

Candy distributors place "end cap" in grocery
store near check-out at eye level of children
Case Studies
 Students
work in small group. Read the
case study and provide a brief overview and
analysis of how to respond to this issue in
an ethical way.