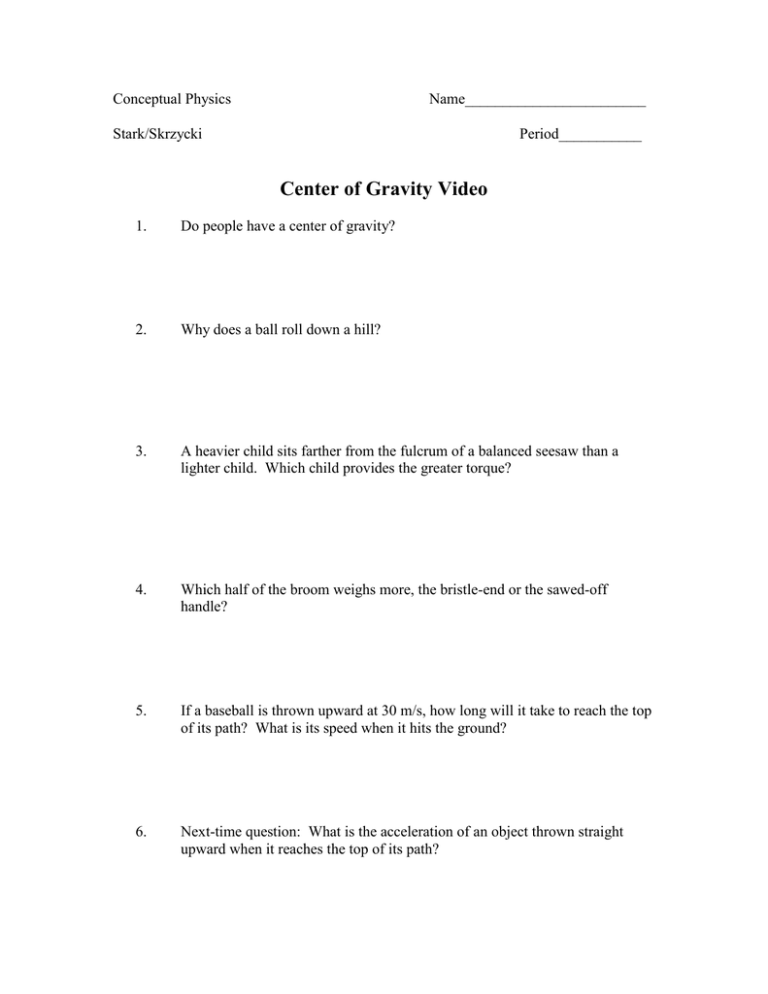 Conceptual Physics
Name________________________
Stark/Skrzycki
Period___________
Center of Gravity Video
1.
Do people have a center of gravity?
2.
Why does a ball roll down a hill?
3.
A heavier child sits farther from the fulcrum of a balanced seesaw than a
lighter child. Which child provides the greater torque?
4.
Which half of the broom weighs more, the bristle-end or the sawed-off
handle?
5.
If a baseball is thrown upward at 30 m/s, how long will it take to reach the top
of its path? What is its speed when it hits the ground?
6.
Next-time question: What is the acceleration of an object thrown straight
upward when it reaches the top of its path?
Follow-up questions
1.
What is the advantage of a large steering wheel in a vehicle with no power
steering?
2.
Why is a doorknob located at the door's center less effective than one found
near the edge?
3.
Most people cannot raise their center of gravity more than two feet when
jumping. Nevertheless, many people can jump over a fence higher than two
feet. How is that possible?