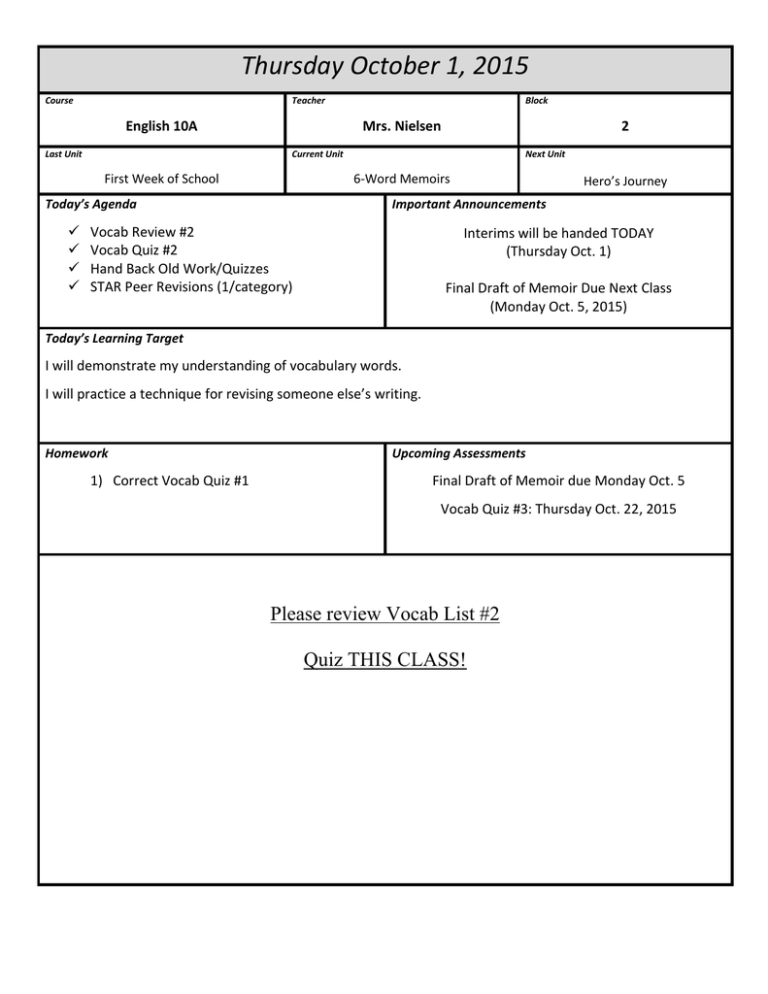 Thursday October 1, 2015
Course
Teacher
English 10A
Last Unit
Mrs. Nielsen
2
Current Unit
First Week of School
Next Unit
6-Word Memoirs
Today's Agenda




Block
Hero's Journey
Important Announcements
Vocab Review #2
Vocab Quiz #2
Hand Back Old Work/Quizzes
STAR Peer Revisions (1/category)
Interims will be handed TODAY
(Thursday Oct. 1)
Final Draft of Memoir Due Next Class
(Monday Oct. 5, 2015)
Today's Learning Target
I will demonstrate my understanding of vocabulary words.
I will practice a technique for revising someone else's writing.
Homework
1) Correct Vocab Quiz #1
Upcoming Assessments
Final Draft of Memoir due Monday Oct. 5
Vocab Quiz #3: Thursday Oct. 22, 2015
Please review Vocab List #2
Quiz THIS CLASS!