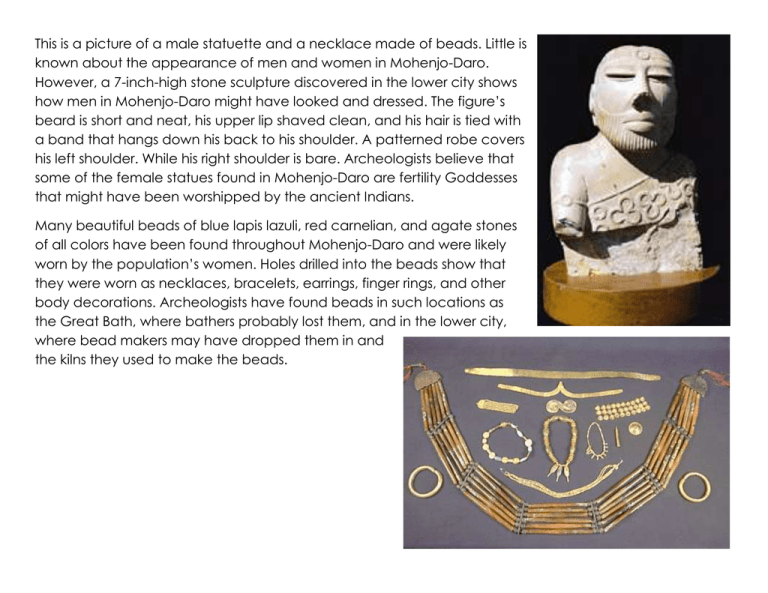 This is a picture of a male statuette and a necklace made of beads. Little is
known about the appearance of men and women in Mohenjo-Daro.
However, a 7-inch-high stone sculpture discovered in the lower city shows
how men in Mohenjo-Daro might have looked and dressed. The figure's
beard is short and neat, his upper lip shaved clean, and his hair is tied with
a band that hangs down his back to his shoulder. A patterned robe covers
his left shoulder. While his right shoulder is bare. Archeologists believe that
some of the female statues found in Mohenjo-Daro are fertility Goddesses
that might have been worshipped by the ancient Indians.
Many beautiful beads of blue lapis lazuli, red carnelian, and agate stones
of all colors have been found throughout Mohenjo-Daro and were likely
worn by the population's women. Holes drilled into the beads show that
they were worn as necklaces, bracelets, earrings, finger rings, and other
body decorations. Archeologists have found beads in such locations as
the Great Bath, where bathers probably lost them, and in the lower city,
where bead makers may have dropped them in and
the kilns they used to make the beads.