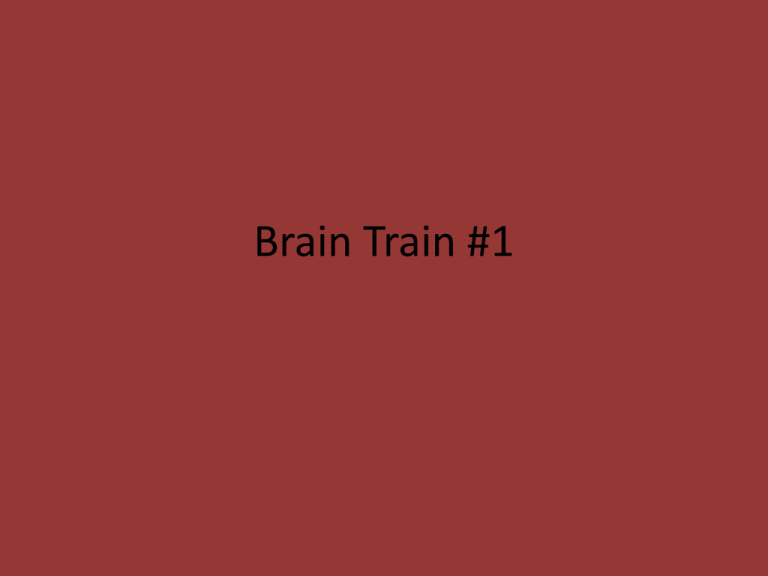 Brain Train #1
Embark
• Embark means to begin a trip or journey,
often on a ship, a train, or a plane.
Bolt
• Bolt: Bolt means to run away suddenly or to
dash off quickly.
procrastinate
• To procrastinate is to delay or put off doing
something you know you should do simply
because you don't want to do it.
Novice
• A novice is a beginner, someone who's not
very experienced or is new to something. A
novice has few skills.
cease
• Cease means to put an end to or stop-right
now!
apprentice
• An apprentice is someone who learns a craft,
an art, or trade by working for someone who
is already skilled.
veteran
• A veteran is somebody who has a lot of
experience in an activity or in a profession.
Also, a veteran is someone who has served in
a war.
sage
• A sage is a very wise person who may share
his or her wisdom with others. Sage also
means wise, solemn, or sound, and can
describe ideas, thoughts, or judgment. A sage
is likely to offer sage advice.
coy
• Coy means shy, quiet, modest, or bashful.
Someone who is coy may be pretending to be
more reserved than he or she really is.
irk
• To irk means to bother, annoy, irritate, or
trouble someone.