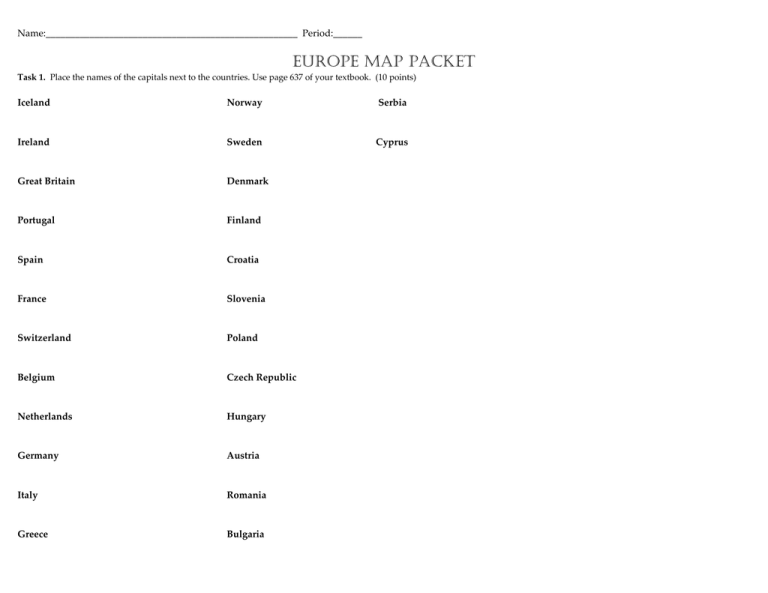 Name:____________________________________________________ Period:______
Europe Map Packet
Task 1. Place the names of the capitals next to the countries. Use page 637 of your textbook. (10 points)
Iceland
Norway
Serbia
Ireland
Sweden
Cyprus
Great Britain
Denmark
Portugal
Finland
Spain
Croatia
France
Slovenia
Switzerland
Poland
Belgium
Czech Republic
Netherlands
Hungary
Germany
Austria
Italy
Romania
Greece
Bulgaria
Task #2 Political Map- Use page 637 of your textbook to locate the European countries listed on the first page of this packet. Color the map as it appears
in your textbook.
Task #3 Physical Map- Use page 640 to locate all physical features of Western Europe. Color the map accordingly.