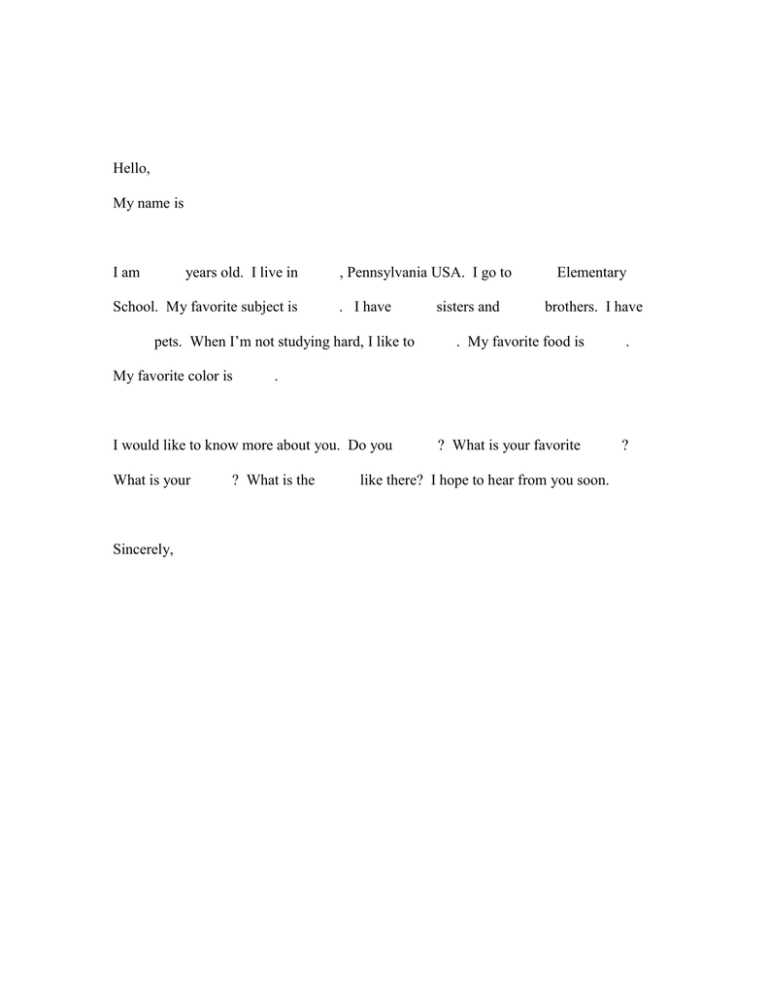 Hello,
My name is
I am
years old. I live in
School. My favorite subject is
, Pennsylvania USA. I go to
. I have
pets. When I'm not studying hard, I like to
My favorite color is
Sincerely,
brothers. I have
. My favorite food is
.
? What is your favorite
?
.
I would like to know more about you. Do you
What is your
sisters and
Elementary
? What is the
like there? I hope to hear from you soon.