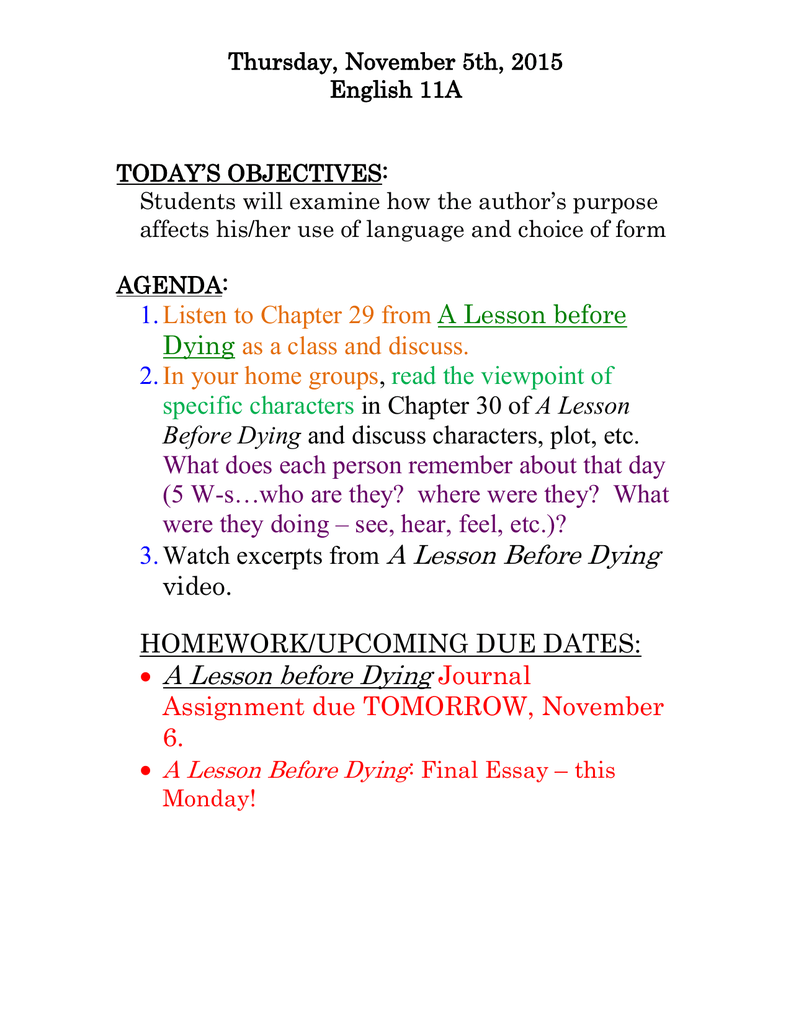 Thursday, November 5th, 2015
English 11A
TODAY'S OBJECTIVES:
Students will examine how the author's purpose
affects his/her use of language and choice of form
AGENDA:
1. Listen to Chapter 29 from A Lesson before
Dying as a class and discuss.
2. In your home groups, read the viewpoint of
specific characters in Chapter 30 of A Lesson
Before Dying and discuss characters, plot, etc.
What does each person remember about that day
(5 W-s…who are they? where were they? What
were they doing – see, hear, feel, etc.)?
3. Watch excerpts from A Lesson Before Dying
video.
HOMEWORK/UPCOMING DUE DATES:
 A Lesson before Dying Journal
Assignment due TOMORROW, November
6.
 A Lesson Before Dying: Final Essay – this
Monday!