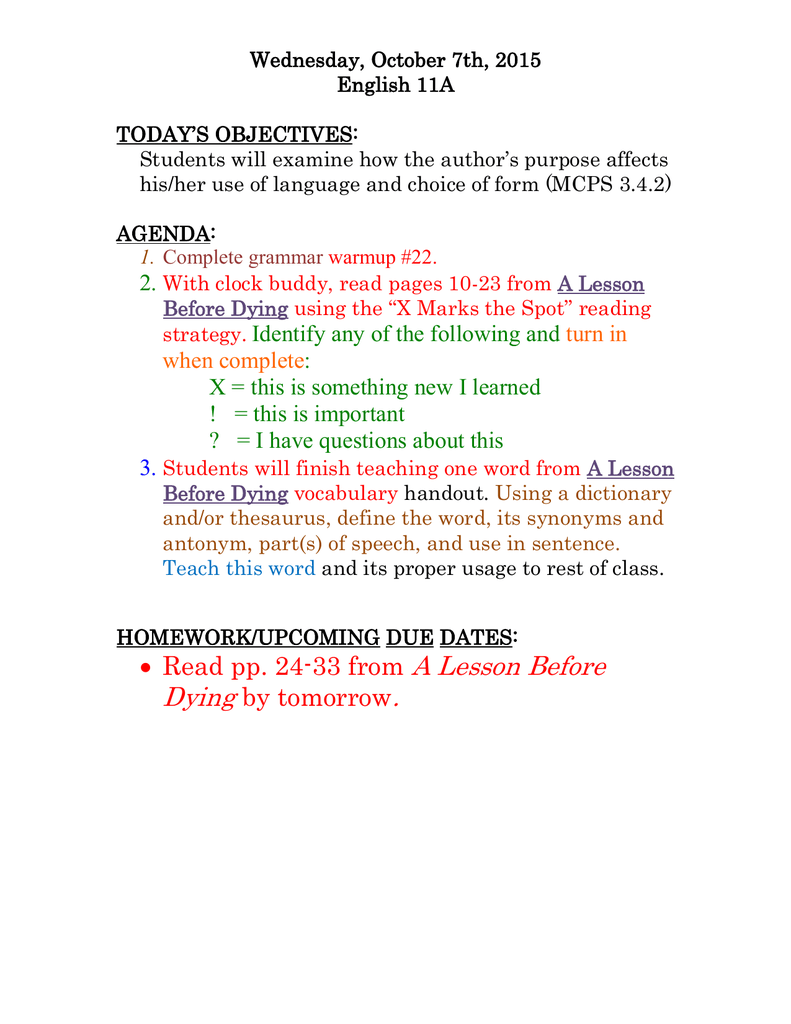 Wednesday, October 7th, 2015
English 11A
TODAY'S OBJECTIVES:
Students will examine how the author's purpose affects
his/her use of language and choice of form (MCPS 3.4.2)
AGENDA:
1. Complete grammar warmup #22.
2. With clock buddy, read pages 10-23 from A Lesson
Before Dying using the "X Marks the Spot" reading
strategy. Identify any of the following and turn in
when complete:
X = this is something new I learned
! = this is important
? = I have questions about this
3. Students will finish teaching one word from A Lesson
Before Dying vocabulary handout. Using a dictionary
and/or thesaurus, define the word, its synonyms and
antonym, part(s) of speech, and use in sentence.
Teach this word and its proper usage to rest of class.
HOMEWORK/UPCOMING DUE DATES:
 Read pp. 24-33 from A Lesson Before
Dying by tomorrow.