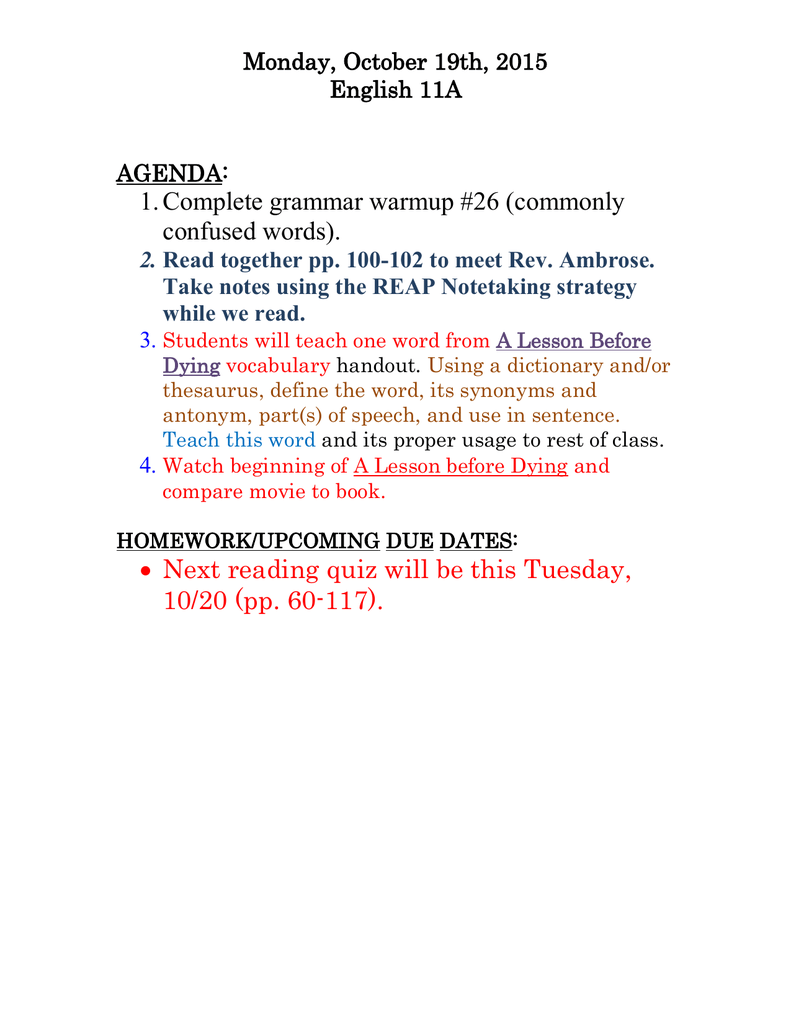 Monday, October 19th, 2015
English 11A
AGENDA:
1. Complete grammar warmup #26 (commonly
confused words).
2. Read together pp. 100-102 to meet Rev. Ambrose.
Take notes using the REAP Notetaking strategy
while we read.
3. Students will teach one word from A Lesson Before
Dying vocabulary handout. Using a dictionary and/or
thesaurus, define the word, its synonyms and
antonym, part(s) of speech, and use in sentence.
Teach this word and its proper usage to rest of class.
4. Watch beginning of A Lesson before Dying and
compare movie to book.
HOMEWORK/UPCOMING DUE DATES:
 Next reading quiz will be this Tuesday,
10/20 (pp. 60-117).