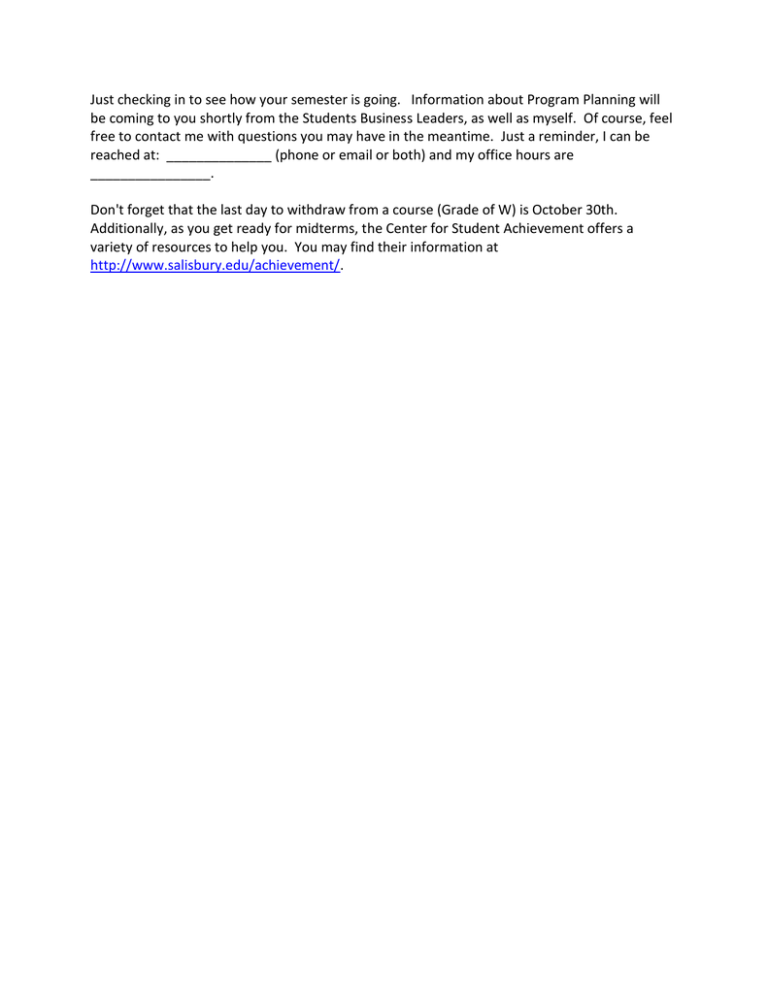 Just checking in to see how your semester is going. Information about Program Planning will
be coming to you shortly from the Students Business Leaders, as well as myself. Of course, feel
free to contact me with questions you may have in the meantime. Just a reminder, I can be
reached at: ______________ (phone or email or both) and my office hours are
________________.
Don't forget that the last day to withdraw from a course (Grade of W) is October 30th.
Additionally, as you get ready for midterms, the Center for Student Achievement offers a
variety of resources to help you. You may find their information at
http://www.salisbury.edu/achievement/.