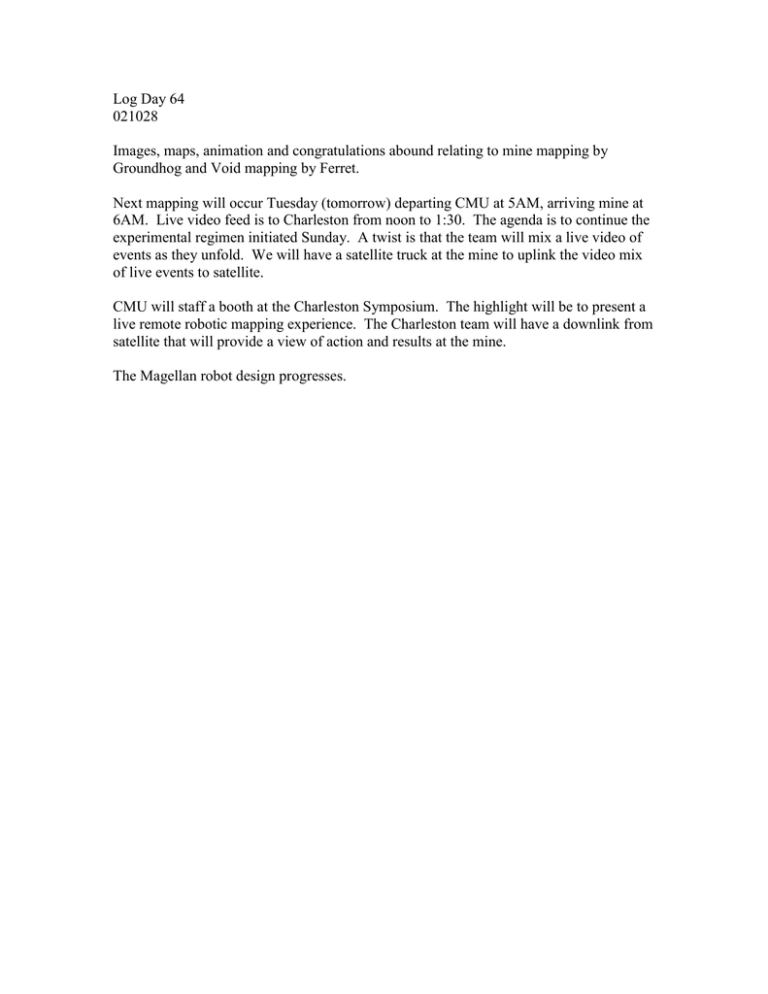 Log Day 64
021028
Images, maps, animation and congratulations abound relating to mine mapping by
Groundhog and Void mapping by Ferret.
Next mapping will occur Tuesday (tomorrow) departing CMU at 5AM, arriving mine at
6AM. Live video feed is to Charleston from noon to 1:30. The agenda is to continue the
experimental regimen initiated Sunday. A twist is that the team will mix a live video of
events as they unfold. We will have a satellite truck at the mine to uplink the video mix
of live events to satellite.
CMU will staff a booth at the Charleston Symposium. The highlight will be to present a
live remote robotic mapping experience. The Charleston team will have a downlink from
satellite that will provide a view of action and results at the mine.
The Magellan robot design progresses.