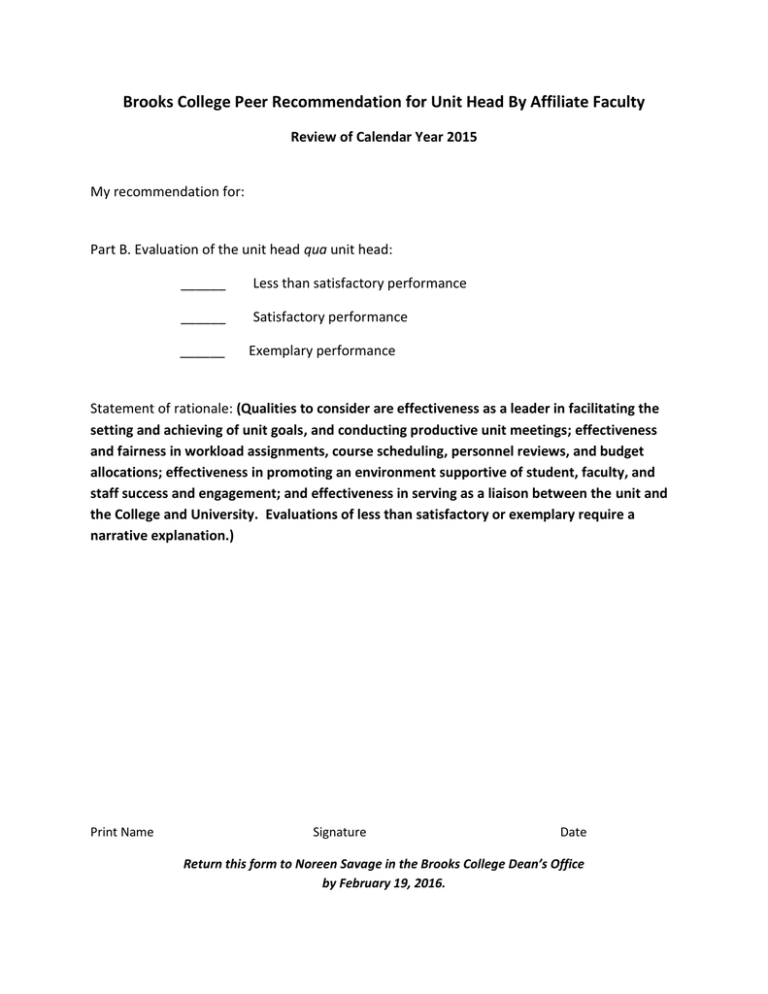 Brooks College Peer Recommendation for Unit Head By Affiliate Faculty
Review of Calendar Year 2015
My recommendation for:
Part B. Evaluation of the unit head qua unit head:
______
Less than satisfactory performance
______
Satisfactory performance
______
Exemplary performance
Statement of rationale: (Qualities to consider are effectiveness as a leader in facilitating the
setting and achieving of unit goals, and conducting productive unit meetings; effectiveness
and fairness in workload assignments, course scheduling, personnel reviews, and budget
allocations; effectiveness in promoting an environment supportive of student, faculty, and
staff success and engagement; and effectiveness in serving as a liaison between the unit and
the College and University. Evaluations of less than satisfactory or exemplary require a
narrative explanation.)
Print Name
Signature
Date
Return this form to Noreen Savage in the Brooks College Dean's Office
by February 19, 2016.