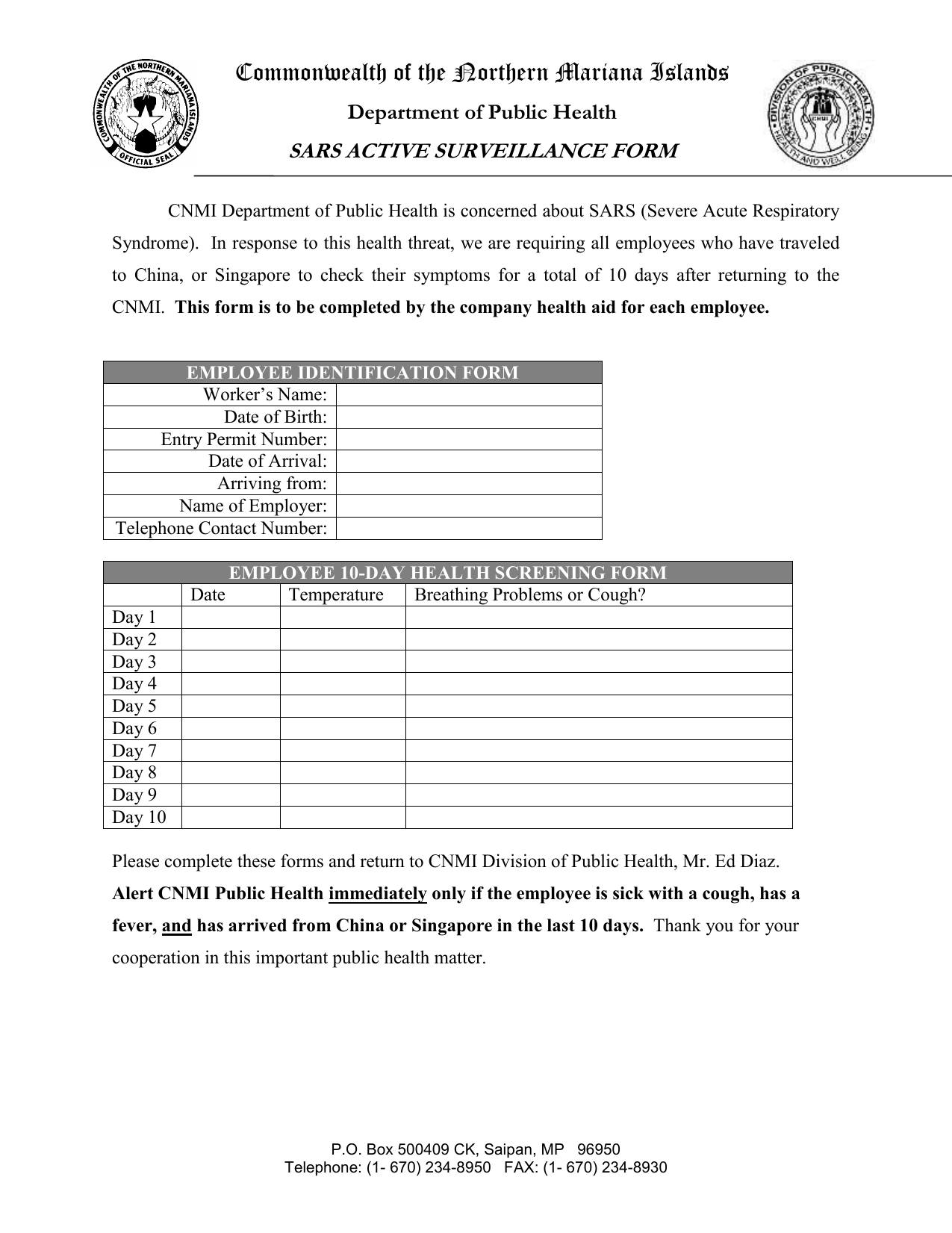 Commonwealth of the Northern Mariana Islands
Department of Public Health SARS ACTIVE SURVEILLANCE FORM
CNMI Department of Public Health is concerned about SARS (Severe Acute Respiratory Syndrome). In response to this health threat, we are requiring all employees who have traveled to China, or Singapore to check their symptoms for a total of 10 days after returning to the CNMI.
This form is to be completed by the company health aid for each employee. EMPLOYEE IDENTIFICATION FORM
Worker's Name: Date of Birth: Entry Permit Number: Date of Arrival: Arriving from: Name of Employer: Telephone Contact Number: Day 1 Day 2 Day 3 Day 4 Day 5 Day 6 Day 7 Day 8 Day 9 Date
EMPLOYEE 10-DAY HEALTH SCREENING FORM
Temperature Breathing Problems or Cough? Day 10 Please complete these forms and return to CNMI Division of Public Health, Mr. Ed Diaz.
Alert CNMI Public Health immediately only if the employee is sick with a cough, has a fever, and has arrived from China or Singapore in the last 10 days.
Thank you for your cooperation in this important public health matter. P.O. Box 500409 CK, Saipan, MP 96950 Telephone: (1- 670) 234-8950 FAX: (1- 670) 234-8930