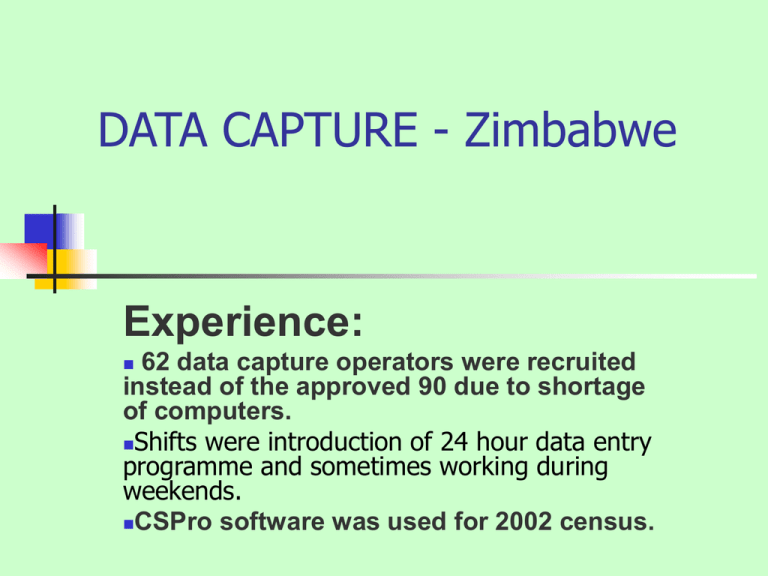 DATA CAPTURE - Zimbabwe
Experience:
62 data capture operators were recruited
instead of the approved 90 due to shortage
of computers.
Shifts were introduction of 24 hour data entry
programme and sometimes working during
weekends.
CSPro software was used for 2002 census.

Good Practice


As part of their training in coding and manual
editing, data capture operators were also
involved in coding and editing before being
trained in data entry.
The operator statistics were used as an
incentive to improve speed and quality of
work; it was a scientific approach of
appraising performance.
Problems Encountered



About fifty (50) percent of computers were
aged and were frequently breaking down
We didn't have LA Network, so cumbersome
use of diskettes and CDs to transfer data
from source computer to another for backup.
Some operators used the mouse to skip fields
thereby creating errors.
Failures


No 100% verification was not done due
to large volumes of data
Minimum data editing
Success

Data Capture was completed well ahead
of schedule. Three shifts were
introduced and this speeded up work
greatly. However, additional costs were
incurred in the form of night shift
allowances.