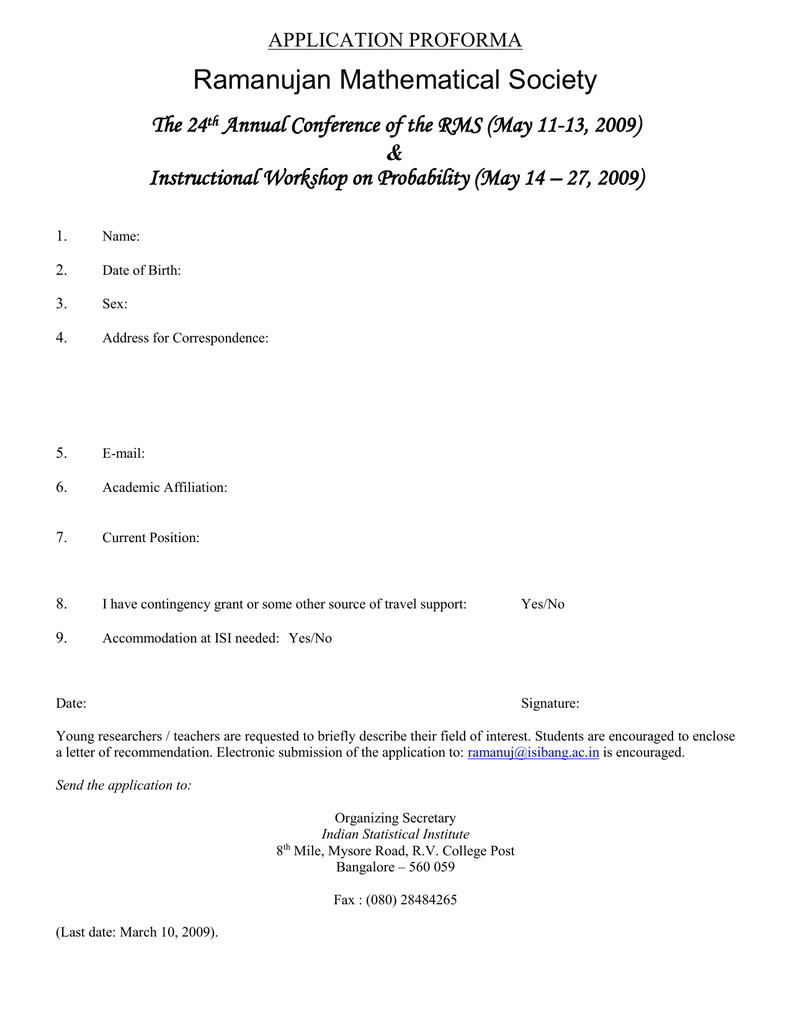 APPLICATION PROFORMA
Ramanujan Mathematical Society
The 24th Annual Conference of the RMS (May 11-13, 2009)
&
Instructional Workshop on Probability (May 14 – 27, 2009)
1.
Name:
2.
Date of Birth:
3.
Sex:
4.
Address for Correspondence:
5.
E-mail:
6.
Academic Affiliation:
7.
Current Position:
8.
I have contingency grant or some other source of travel support:
9.
Accommodation at ISI needed: Yes/No
Date:
Yes/No
Signature:
Young researchers / teachers are requested to briefly describe their field of interest. Students are encouraged to enclose
a letter of recommendation. Electronic submission of the application to: [email protected] is encouraged.
Send the application to:
Organizing Secretary
Indian Statistical Institute
8th Mile, Mysore Road, R.V. College Post
Bangalore – 560 059
Fax : (080) 28484265
(Last date: March 10, 2009).