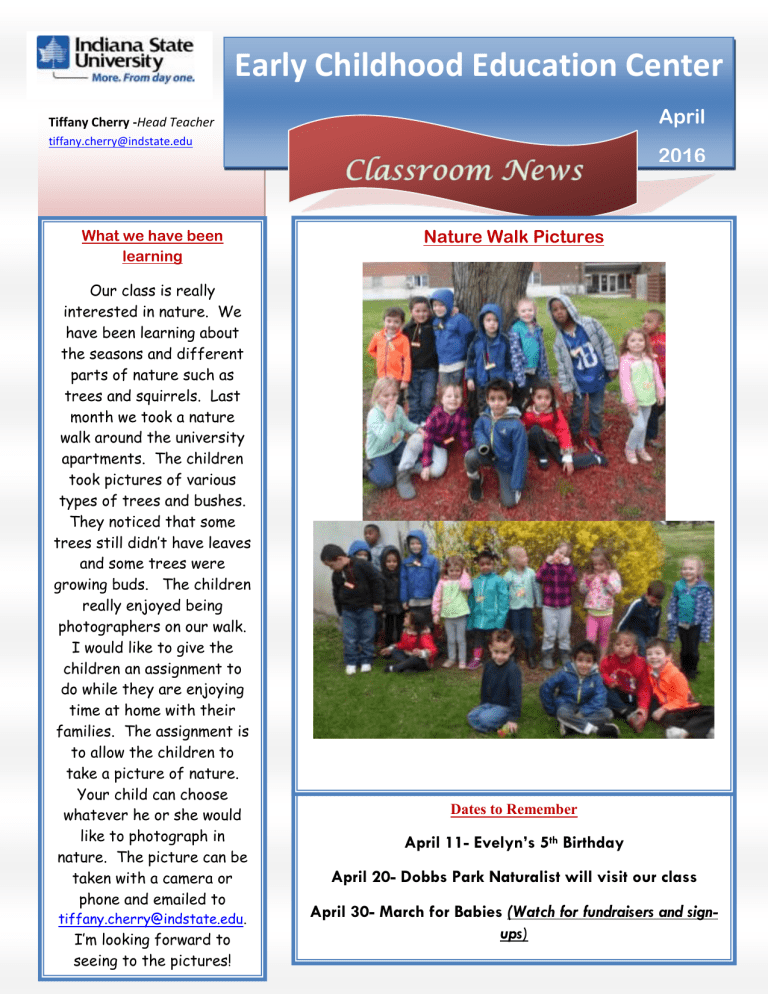 Tiffany Cherry -Head Teacher tiffany.cherry@indstate.edu
Early Childhood Education Center
April
2016
What we have been learning
Our class is really interested in nature. We have been learning about the seasons and different parts of nature such as trees and squirrels. Last month we took a nature walk around the university apartments. The children took pictures of various types of trees and bushes.
They noticed that some trees still didn't have leaves and some trees were growing buds. The children really enjoyed being photographers on our walk.
I would like to give the children an assignment to do while they are enjoying time at home with their families. The assignment is to allow the children to take a picture of nature.
Your child can choose whatever he or she would like to photograph in nature. The picture can be taken with a camera or phone and emailed to tiffany.cherry@indstate.edu
.
I'm looking forward to seeing to the pictures!
Nature Walk Pictures
Dates to Remember
April 11- Evelyn's 5 th Birthday
April 20- Dobbs Park Naturalist will visit our class
April 30- March for Babies (Watch for fundraisers and sign-
ups)