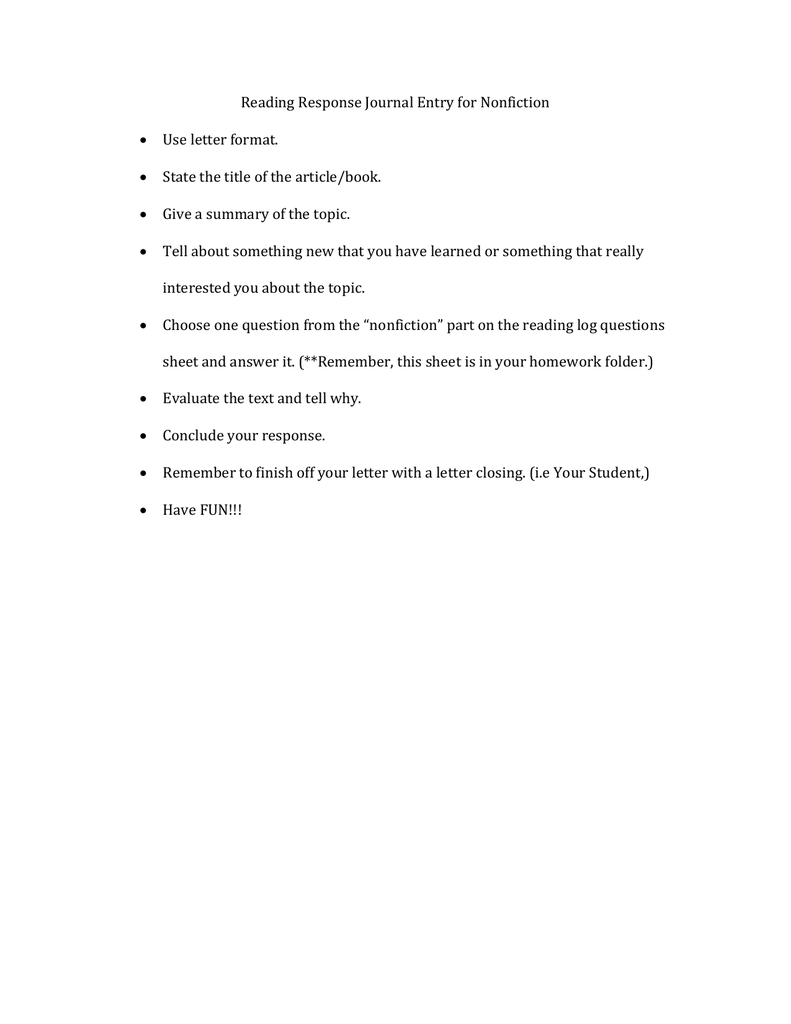 Reading Response Journal Entry for Nonfiction

Use letter format.

State the title of the article/book.

Give a summary of the topic.

Tell about something new that you have learned or something that really
interested you about the topic.

Choose one question from the "nonfiction" part on the reading log questions
sheet and answer it. (**Remember, this sheet is in your homework folder.)

Evaluate the text and tell why.

Conclude your response.

Remember to finish off your letter with a letter closing. (i.e Your Student,)

Have FUN!!!