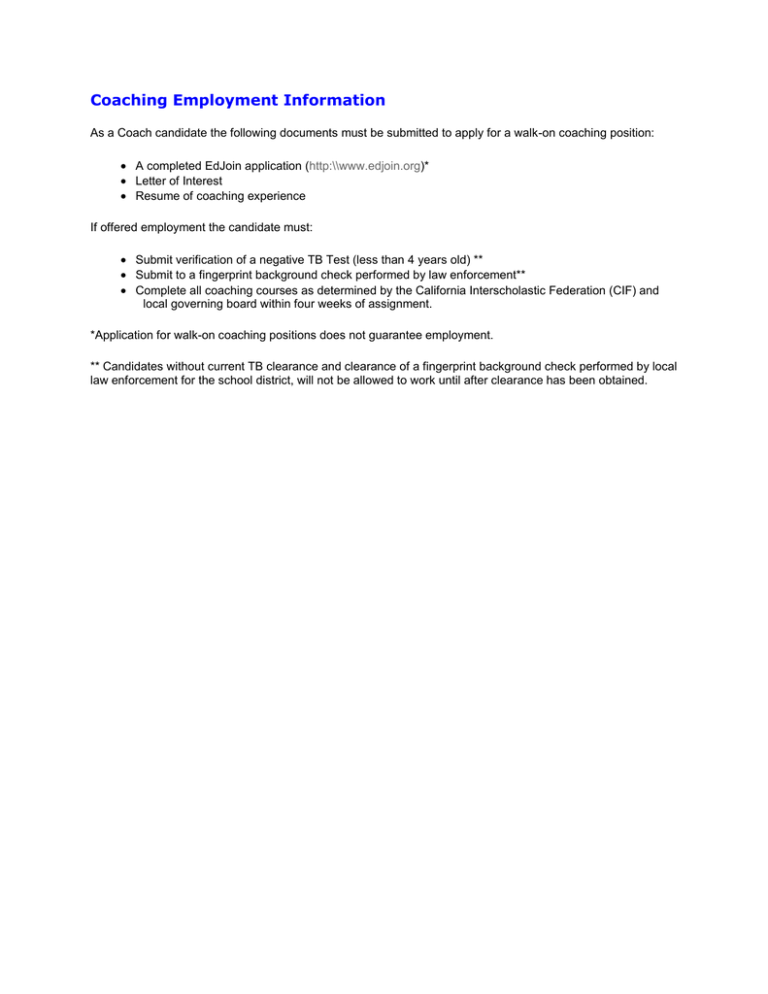 Coaching Employment Information
As a Coach candidate the following documents must be submitted to apply for a walk-on coaching position:
 A completed EdJoin application (http:\\www.edjoin.org)*
 Letter of Interest
 Resume of coaching experience
If offered employment the candidate must:
 Submit verification of a negative TB Test (less than 4 years old) **
 Submit to a fingerprint background check performed by law enforcement**
 Complete all coaching courses as determined by the California Interscholastic Federation (CIF) and
local governing board within four weeks of assignment.
*Application for walk-on coaching positions does not guarantee employment.
** Candidates without current TB clearance and clearance of a fingerprint background check performed by local
law enforcement for the school district, will not be allowed to work until after clearance has been obtained.