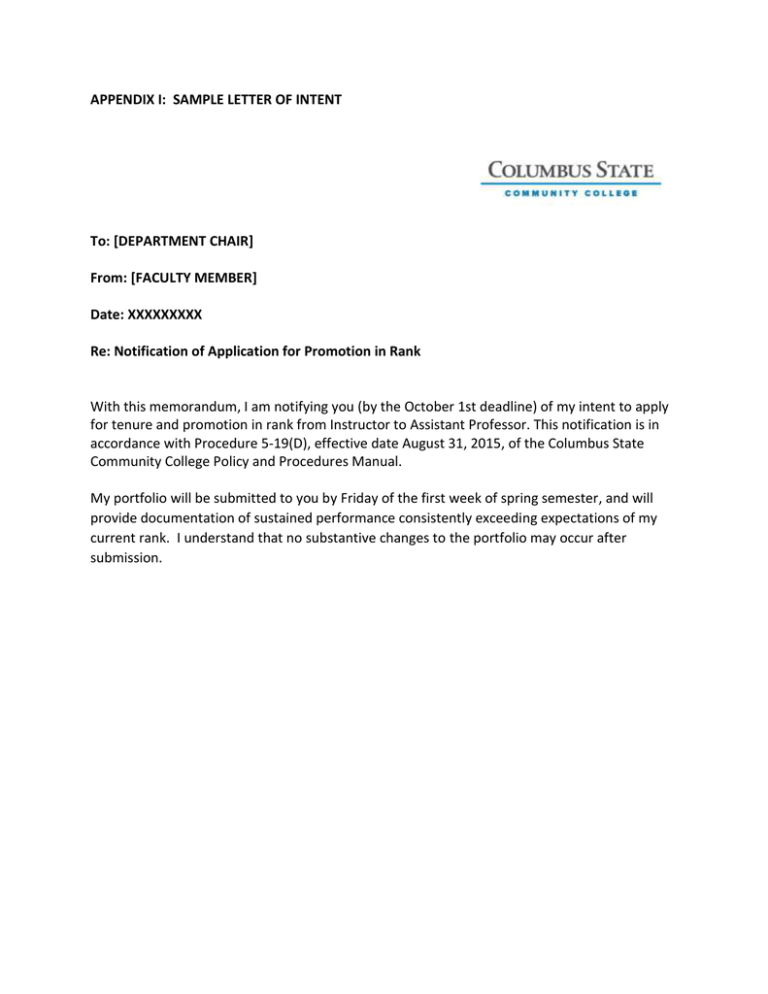 APPENDIX I: SAMPLE LETTER OF INTENT
To: [DEPARTMENT CHAIR]
From: [FACULTY MEMBER]
Date: XXXXXXXXX
Re: Notification of Application for Promotion in Rank
With this memorandum, I am notifying you (by the October 1st deadline) of my intent to apply
for tenure and promotion in rank from Instructor to Assistant Professor. This notification is in
accordance with Procedure 5-19(D), effective date August 31, 2015, of the Columbus State
Community College Policy and Procedures Manual.
My portfolio will be submitted to you by Friday of the first week of spring semester, and will
provide documentation of sustained performance consistently exceeding expectations of my
current rank. I understand that no substantive changes to the portfolio may occur after
submission.