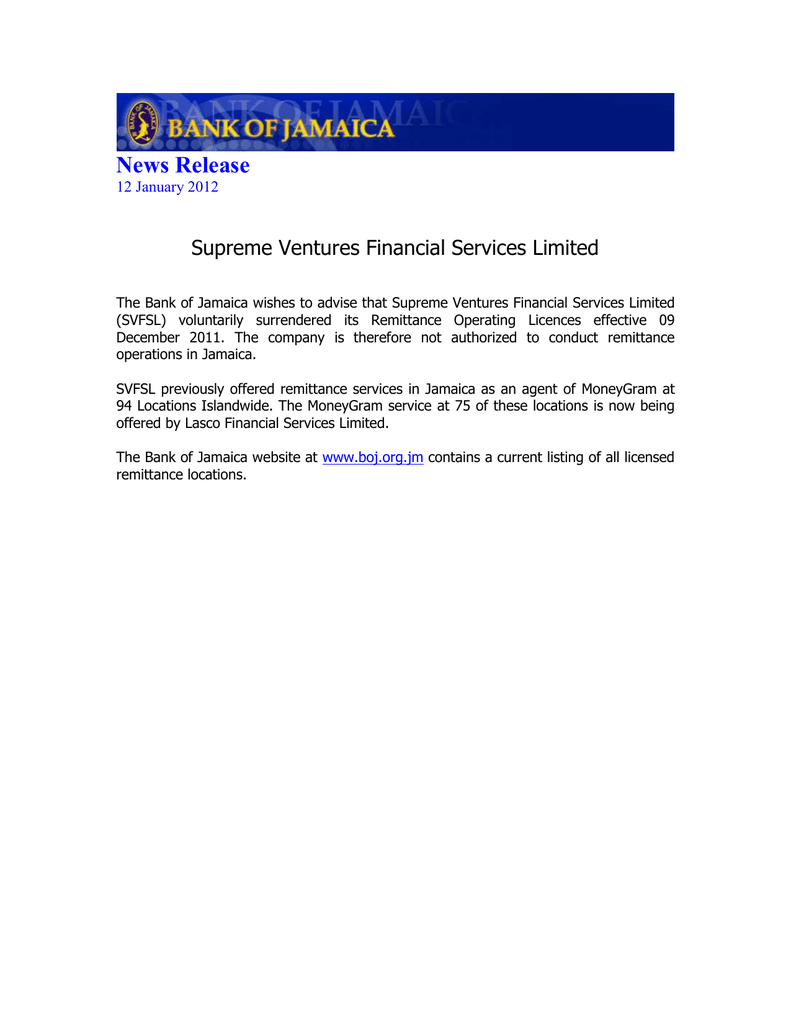 News Release
12 January 2012
Supreme Ventures Financial Services Limited
The Bank of Jamaica wishes to advise that Supreme Ventures Financial Services Limited
(SVFSL) voluntarily surrendered its Remittance Operating Licences effective 09
December 2011. The company is therefore not authorized to conduct remittance
operations in Jamaica.
SVFSL previously offered remittance services in Jamaica as an agent of MoneyGram at
94 Locations Islandwide. The MoneyGram service at 75 of these locations is now being
offered by Lasco Financial Services Limited.
The Bank of Jamaica website at www.boj.org.jm contains a current listing of all licensed
remittance locations.