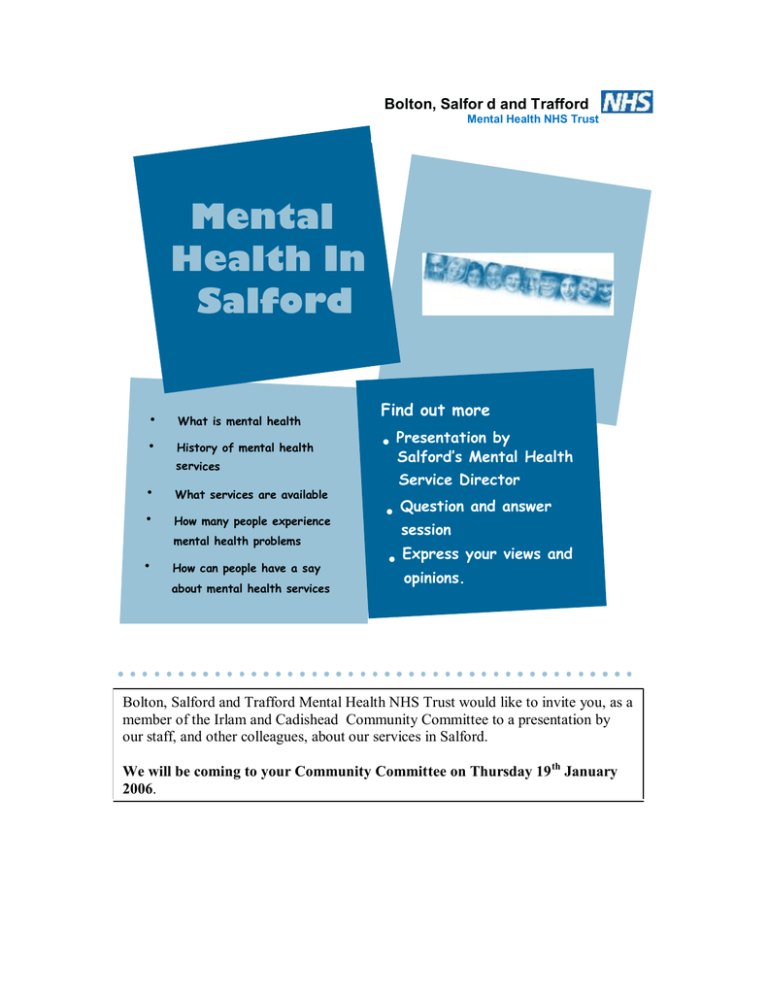 Bolton, Salfor d and Trafford
Mental Health NHS Trust
Mental
Health In
Salford

What is mental health

History of mental health
services

What services are available

How many people experience
mental health problems

How can people have a say
about mental health services
Find out more
 Presentation by
Salford's Mental Health
Service Director
 Question and answer
session
 Express your views and
opinions.
Bolton,
——— – Salford and Trafford Mental Health NHS Trust would like to invite you, as a
member of the Irlam and Cadishead Community Committee to a presentation by
our staff, and other colleagues, about our services in Salford.
We will be coming to your Community Committee on Thursday 19 th January
2006.