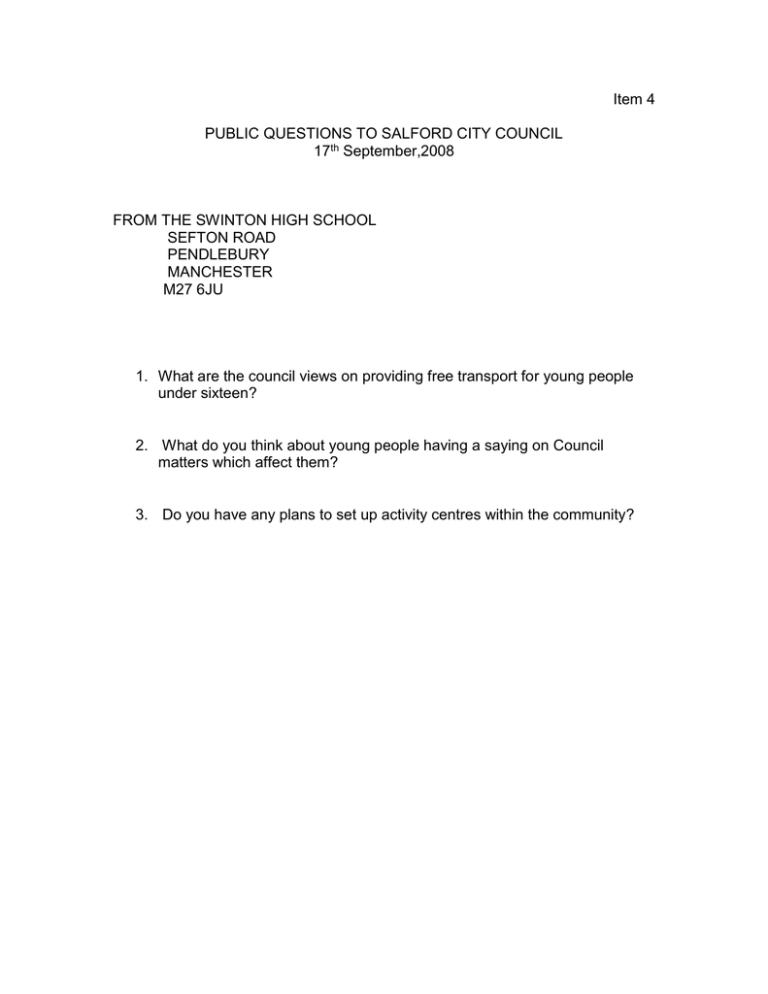 Item 4
PUBLIC QUESTIONS TO SALFORD CITY COUNCIL
17th September,2008
FROM THE SWINTON HIGH SCHOOL
SEFTON ROAD
PENDLEBURY
MANCHESTER
M27 6JU
1. What are the council views on providing free transport for young people
under sixteen?
2. What do you think about young people having a saying on Council
matters which affect them?
3. Do you have any plans to set up activity centres within the community?