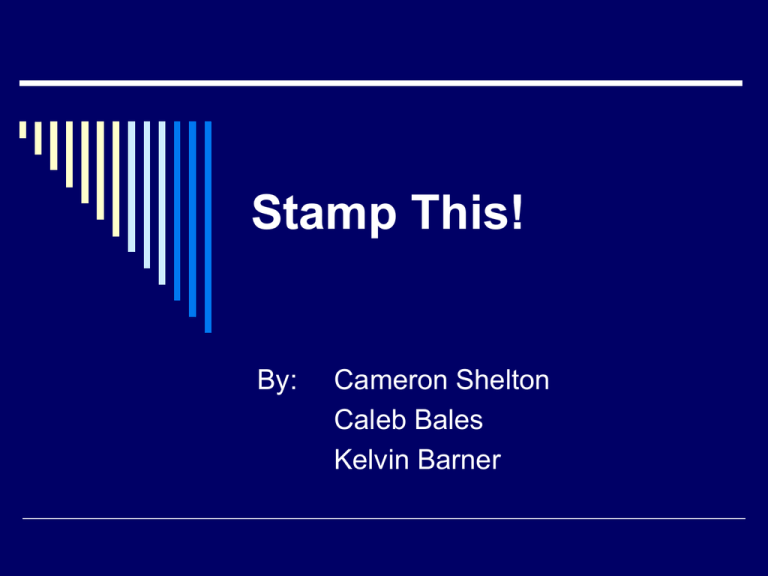 Stamp This!
By:
Cameron Shelton
Caleb Bales
Kelvin Barner
Team & Device
Introduction
 Our task was to build a Rube-Goldberg
machine that would stamp a piece of
paper.
 The machine we built was required to
incorporate projectile motion,
conservation of energy, and
conservation of momentum.
Budget
 Except for the track, all of the materials
used in our project were found laying
around the house.
 The overall cost for the materials used in
our project was under $13.
Energy
 Conservation of Energy – Potential to
Kinetic as car starts from rest and ends
at end of ramp.
 Projectile Motion – car leaving track to
strike stamp lever.
 Conservation of Momentum – collision of
car and stamp lever.
Conclusion
 Difficulties Encountered:
- Determining the best angle for
projectile motion
- Keeping the lever upright until needed.
 This was a fun, yet simple project that
did not take a lot of time to complete.