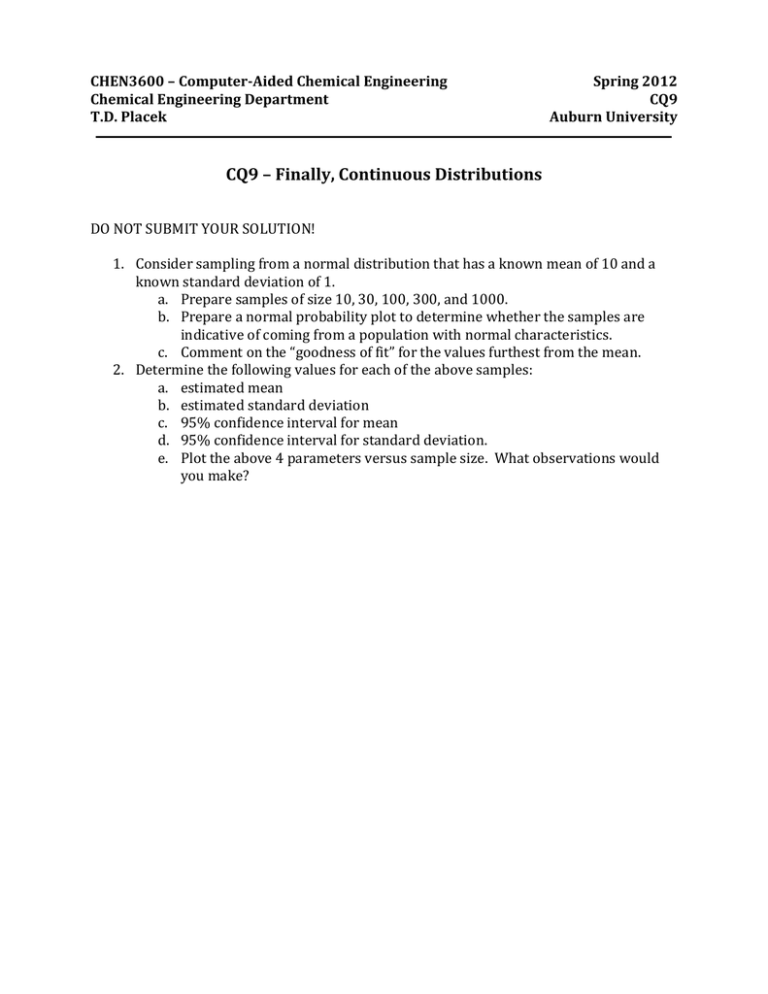 CHEN3600 – Computer-Aided Chemical Engineering
Chemical Engineering Department
T.D. Placek
Spring 2012
CQ9
Auburn University
CQ9 – Finally, Continuous Distributions
DO NOT SUBMIT YOUR SOLUTION!
1. Consider sampling from a normal distribution that has a known mean of 10 and a
known standard deviation of 1.
a. Prepare samples of size 10, 30, 100, 300, and 1000.
b. Prepare a normal probability plot to determine whether the samples are
indicative of coming from a population with normal characteristics.
c. Comment on the "goodness of fit" for the values furthest from the mean.
2. Determine the following values for each of the above samples:
a. estimated mean
b. estimated standard deviation
c. 95% confidence interval for mean
d. 95% confidence interval for standard deviation.
e. Plot the above 4 parameters versus sample size. What observations would
you make?