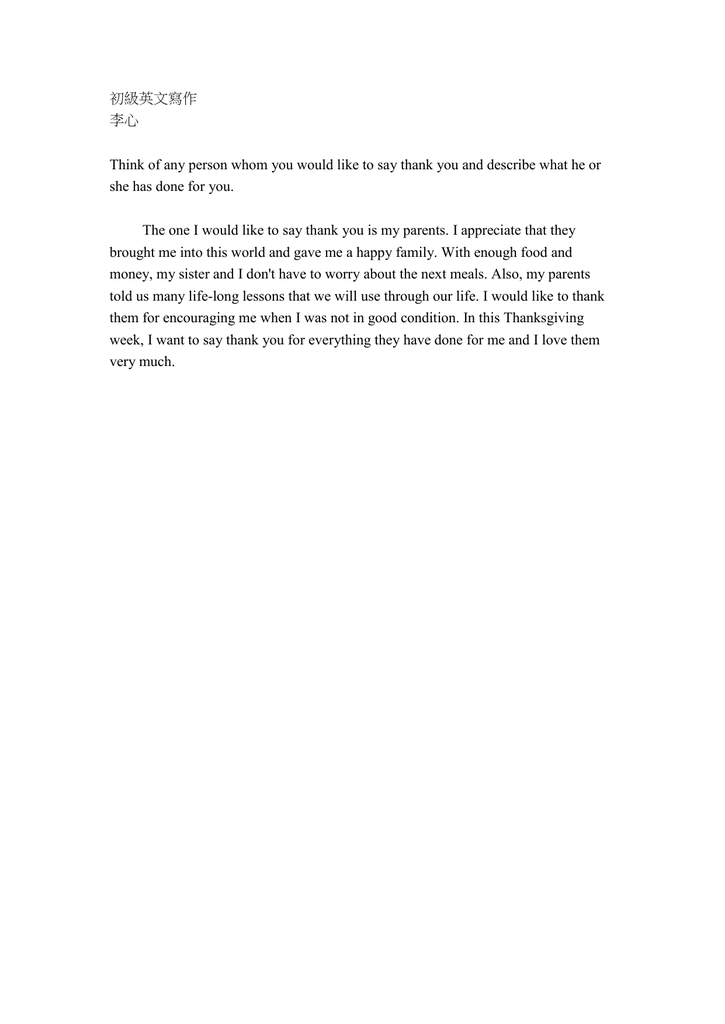 初級英文寫作
李心
Think of any person whom you would like to say thank you and describe what he or
she has done for you.
The one I would like to say thank you is my parents. I appreciate that they
brought me into this world and gave me a happy family. With enough food and
money, my sister and I don't have to worry about the next meals. Also, my parents
told us many life-long lessons that we will use through our life. I would like to thank
them for encouraging me when I was not in good condition. In this Thanksgiving
week, I want to say thank you for everything they have done for me and I love them
very much.