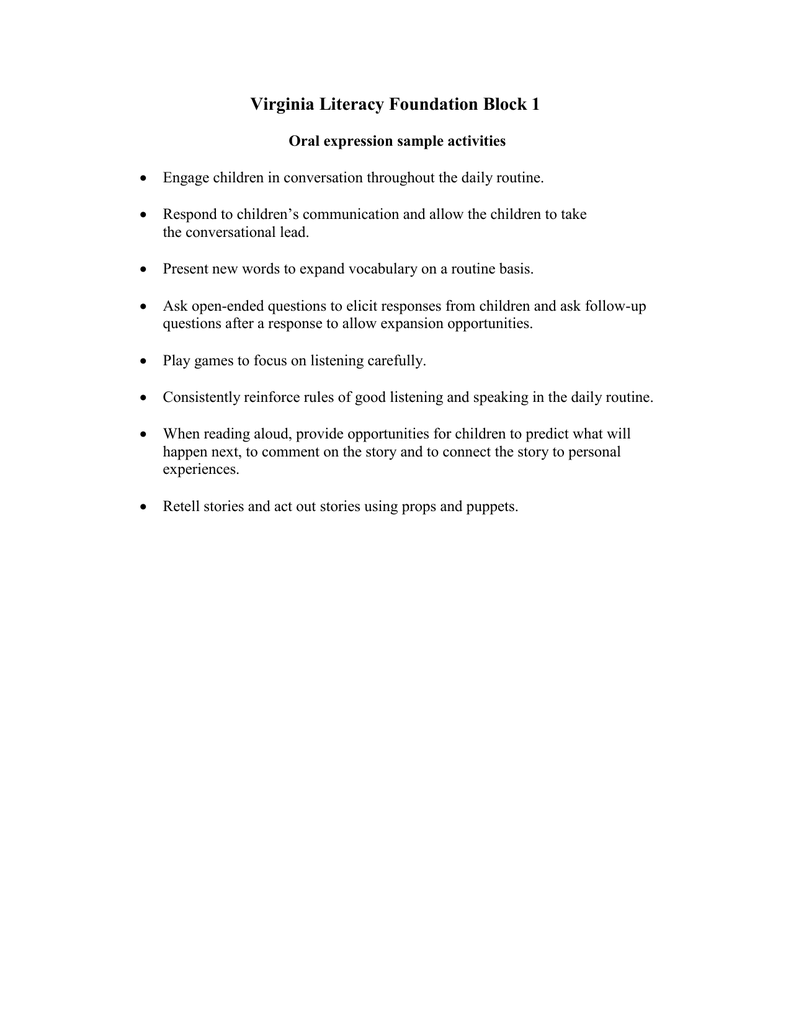 Virginia Literacy Foundation Block 1
Oral expression sample activities

Engage children in conversation throughout the daily routine.

Respond to children's communication and allow the children to take
the conversational lead.

Present new words to expand vocabulary on a routine basis.

Ask open-ended questions to elicit responses from children and ask follow-up
questions after a response to allow expansion opportunities.

Play games to focus on listening carefully.

Consistently reinforce rules of good listening and speaking in the daily routine.

When reading aloud, provide opportunities for children to predict what will
happen next, to comment on the story and to connect the story to personal
experiences.

Retell stories and act out stories using props and puppets.