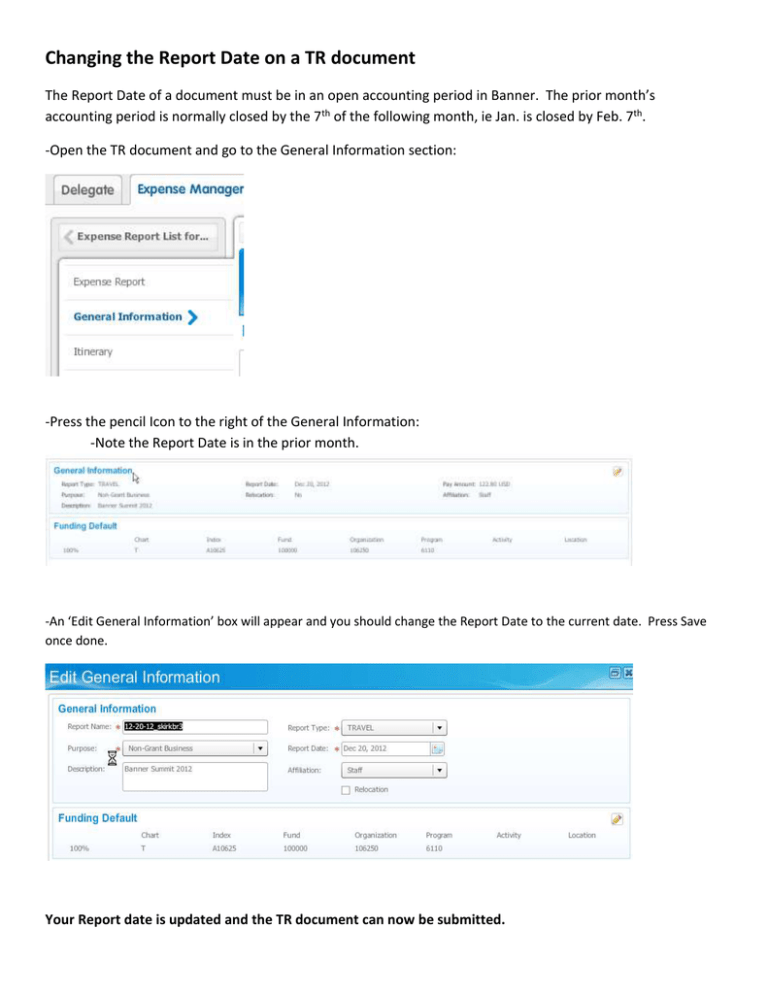 Changing the Report Date on a TR document
The Report Date of a document must be in an open accounting period in Banner. The prior month's
accounting period is normally closed by the 7th of the following month, ie Jan. is closed by Feb. 7th.
-Open the TR document and go to the General Information section:
-Press the pencil Icon to the right of the General Information:
-Note the Report Date is in the prior month.
-An 'Edit General Information' box will appear and you should change the Report Date to the current date. Press Save
once done.
Your Report date is updated and the TR document can now be submitted.