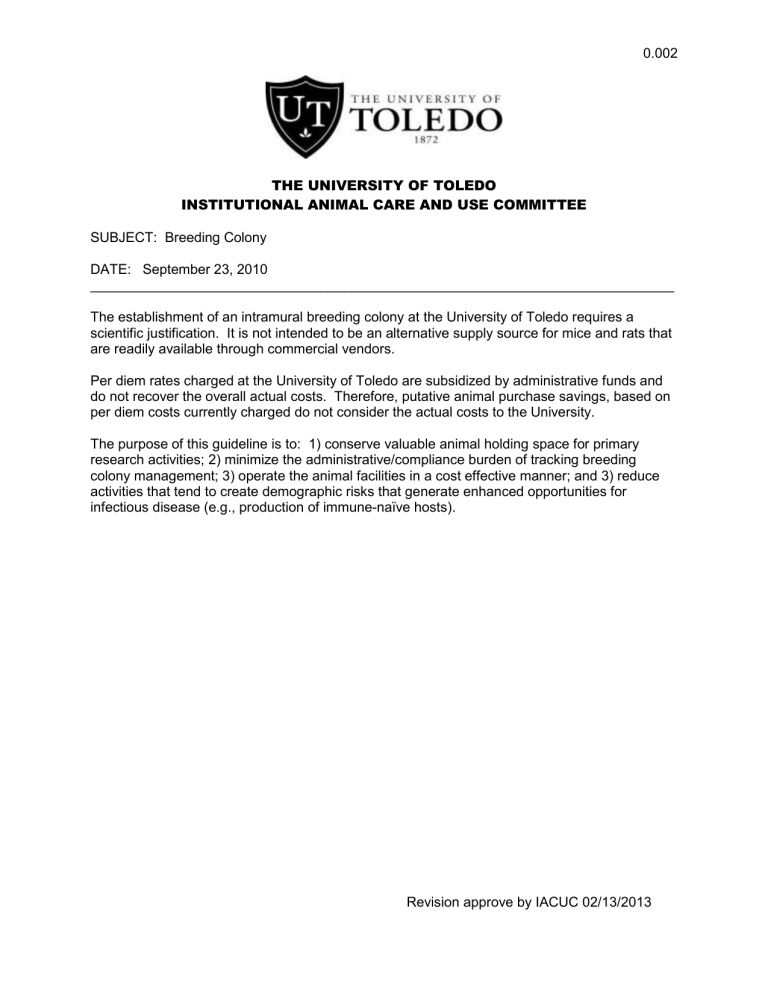 0.002
THE UNIVERSITY OF TOLEDO
INSTITUTIONAL ANIMAL CARE AND USE COMMITTEE
SUBJECT: Breeding Colony
DATE: September 23, 2010
____________________________________________________________________________
The establishment of an intramural breeding colony at the University of Toledo requires a scientific justification. It is not intended to be an alternative supply source for mice and rats that are readily available through commercial vendors.
Per diem rates charged at the University of Toledo are subsidized by administrative funds and do not recover the overall actual costs. Therefore, putative animal purchase savings, based on per diem costs currently charged do not consider the actual costs to the University.
The purpose of this guideline is to: 1) conserve valuable animal holding space for primary research activities; 2) minimize the administrative/compliance burden of tracking breeding colony management; 3) operate the animal facilities in a cost effective manner; and 3) reduce activities that tend to create demographic risks that generate enhanced opportunities for infectious disease (e.g., production of immunenaïve hosts).
Revision approve by IACUC 02/13/2013