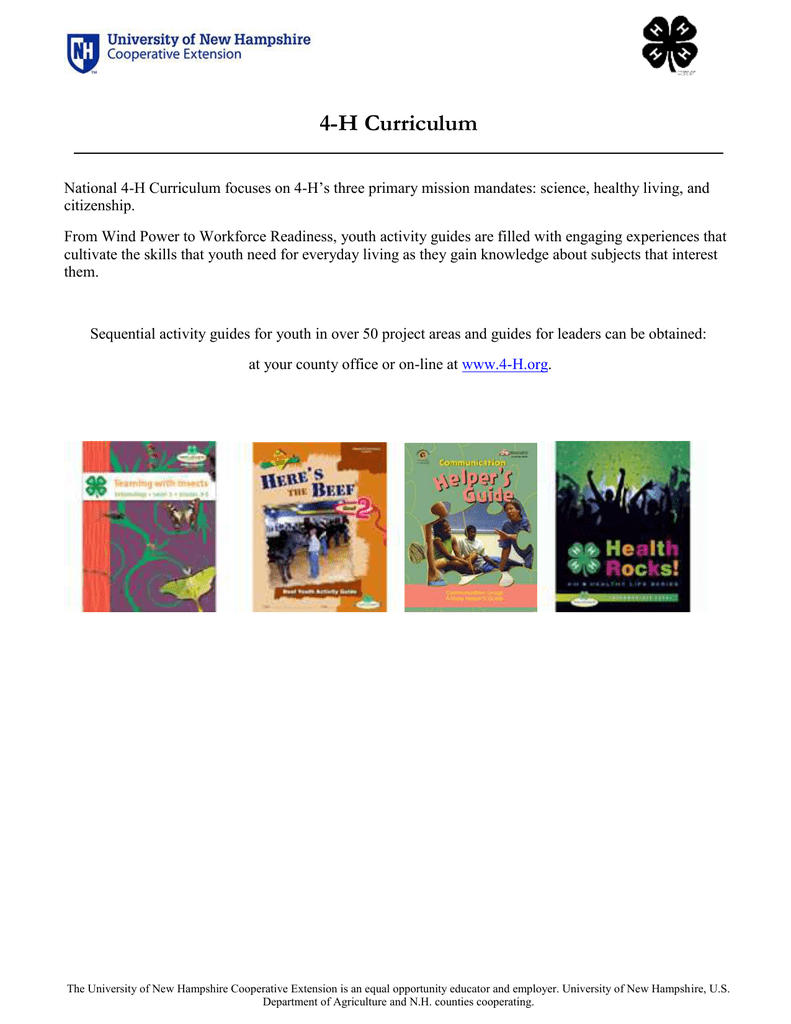 4-H Curriculum
National 4-H Curriculum focuses on 4-H's three primary mission mandates: science, healthy living, and
citizenship.
From Wind Power to Workforce Readiness, youth activity guides are filled with engaging experiences that
cultivate the skills that youth need for everyday living as they gain knowledge about subjects that interest
them.
Sequential activity guides for youth in over 50 project areas and guides for leaders can be obtained:
at your county office or on-line at www.4-H.org.
The University of New Hampshire Cooperative Extension is an equal opportunity educator and employer. University of New Hampshire, U.S.
Department of Agriculture and N.H. counties cooperating.