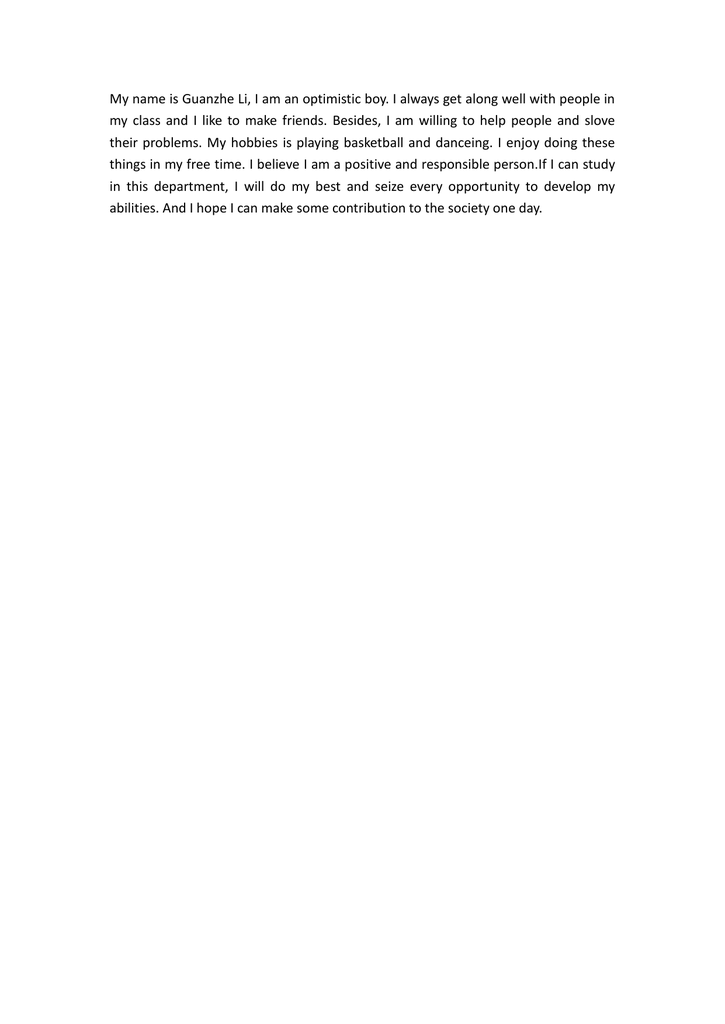 My name is Guanzhe Li, I am an optimistic boy. I always get along well with people in
my class and I like to make friends. Besides, I am willing to help people and slove
their problems. My hobbies is playing basketball and danceing. I enjoy doing these
things in my free time. I believe I am a positive and responsible person.If I can study
in this department, I will do my best and seize every opportunity to develop my
abilities. And I hope I can make some contribution to the society one day.