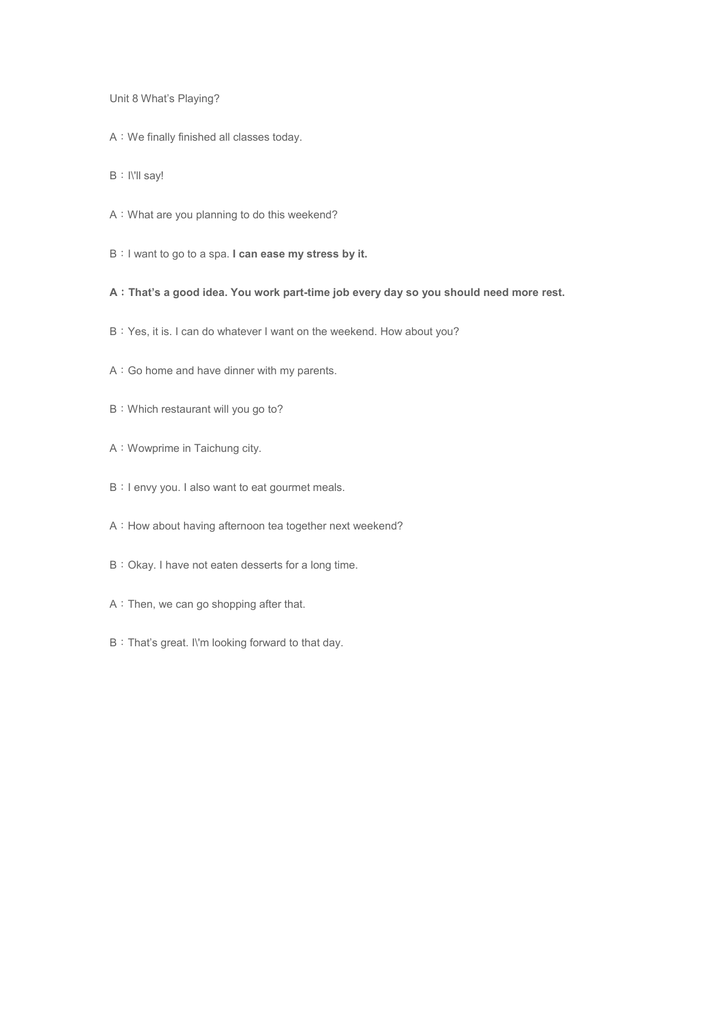 Unit 8 What's Playing?
A:We finally finished all classes today.
B:I\'ll say!
A:What are you planning to do this weekend?
B:I want to go to a spa. I can ease my stress by it.
A:That's a good idea. You work part-time job every day so you should need more rest.
B:Yes, it is. I can do whatever I want on the weekend. How about you?
A:Go home and have dinner with my parents.
B:Which restaurant will you go to?
A:Wowprime in Taichung city.
B:I envy you. I also want to eat gourmet meals.
A:How about having afternoon tea together next weekend?
B:Okay. I have not eaten desserts for a long time.
A:Then, we can go shopping after that.
B:That's great. I\'m looking forward to that day.