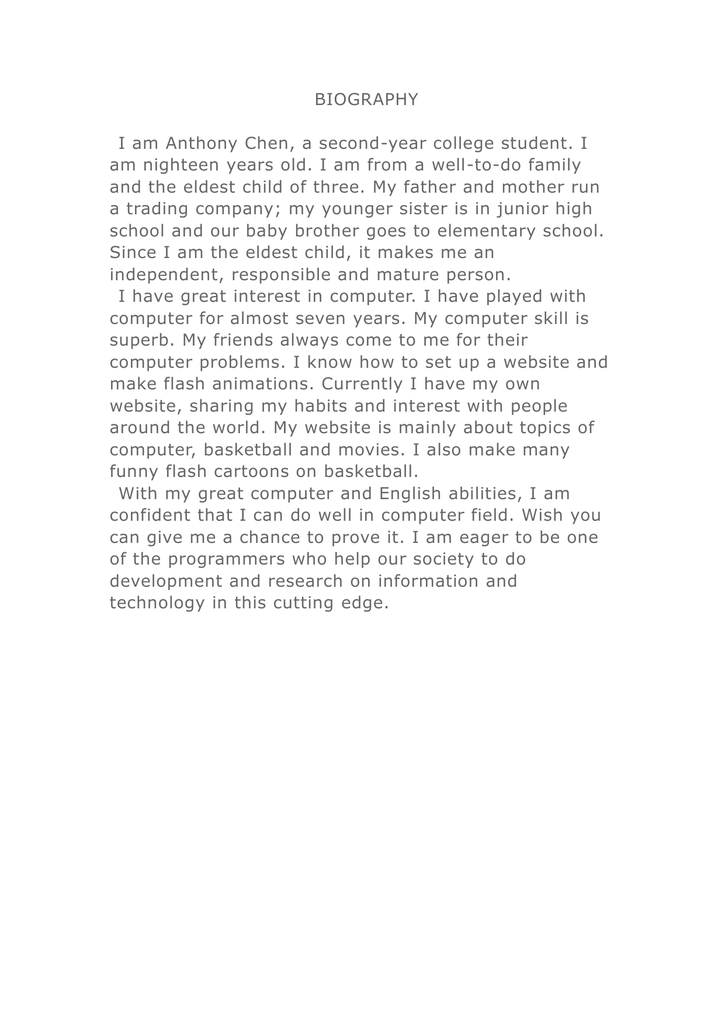 BIOGRAPHY
I am Anthony Chen, a second-year college student. I
am nighteen years old. I am from a well-to-do family
and the eldest child of three. My father and mother run
a trading company; my younger sister is in junior high
school and our baby brother goes to elementary school.
Since I am the eldest child, it makes me an
independent, responsible and mature person.
I have great interest in computer. I have played with
computer for almost seven years. My computer skill is
superb. My friends always come to me for their
computer problems. I know how to set up a website and
make flash animations. Currently I have my own
website, sharing my habits and interest with people
around the world. My website is mainly about topics of
computer, basketball and movies. I also make many
funny flash cartoons on basketball.
With my great computer and English abilities, I am
confident that I can do well in computer field. Wish you
can give me a chance to prove it. I am eager to be one
of the programmers who help our society to do
development and research on information and
technology in this cutting edge.